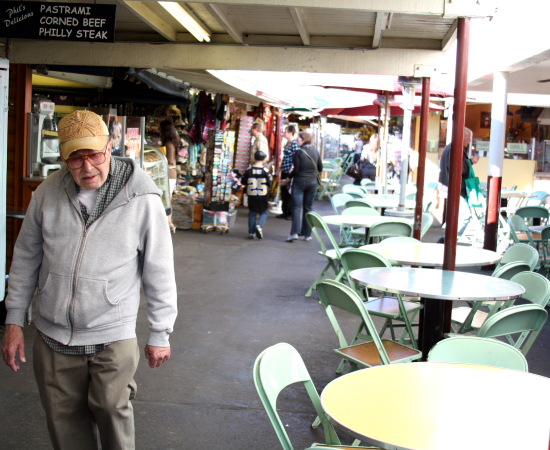 Ten years ago, in the greatest uprooting of my life, I moved to Los Angeles after a lifetime of small town living in Massachusetts. Like most new arrivals to this town, I was a small town girl with big dreams…and a very bad sense of direction. For me, the Original Farmers Market at Third and Fairfax became my north star: it was a culinary landmark that told me just how lost I was in the sprawling city of Los Angeles.
Though I knew very little about the history of the Third and Fairfax Market, the hand painted signs and elderly patrons that staked out tables were visual proofs that despite its size, LA could maintain some simple village ideals. The stalls of the Farmers' Market reminded me of New England tourist stops with penny candies and plastic key chains and the produce vendors' tables piled high with fruit, brought to mind road-side apple stands and pumpkin farms.
Looking back now, it is no wonder that I chose to live near the Original Farmers' Market. The neighborhood is my own little village where I can walk to shops, enjoy the park and eat out at my favorite restaurants. I am a regular, a local, and now–after ten years of visiting–I am a fixture at the market.
After many years of feeling lost, I have finally found a home in this big city, thanks in part to the Original Farmers Market.
Happy 75th Anniversary, 3rd and Fairfax Farmers Market!