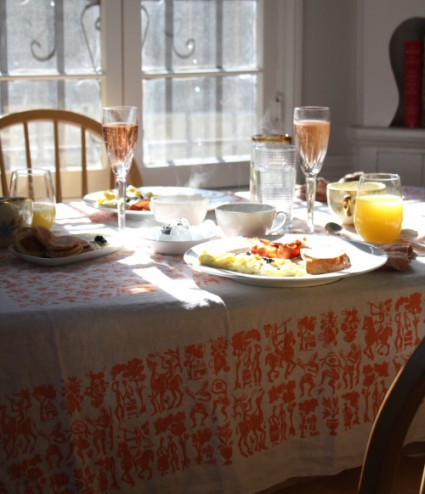 This first decade of the new century has been a doozy. In just ten years, life stories have been written and re-written by time, chance, good fortune, and circumstance. These first ten years have been marked wonderful little moments, joyful surprises, and gut wrenching incidents. There have been great meals, new flavors, old recipes, new techniques, and great innovations for the kitchen.
In this decade I have photographed more food than faces.
I celebrate this decade for giving me the time to discover my voice and uniting me with creative soul mates.  I rejoice the time the 'Naughts for leading me to my purpose and my home. I celebrate the decade's great service, amazing restaurant experiences, and technology. I celebrate these years for the gift of my ever growing family–for my husband, and his parents (and now my) extended family; the birth of nieces and nephews. I celebrate the kindnesses, the random acts of goodness, and the charity of friends, family, and strangers.
Here is to the New Year and the New Decade. May all your days be filled with love, grace, inspiration, and peace.
Happy New Year! More New Year's Stories: