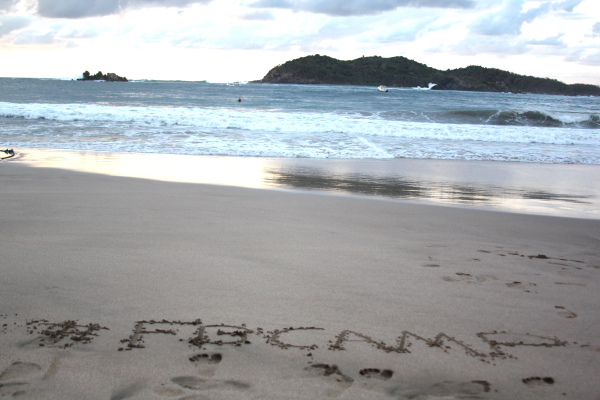 Thanks to a food writing scholarship and the generous support of friends, I am writing this post from Ixtapa, Mexico's Club Med Food Blogger Camp. For one week, a small group of food bloggers gather together to enjoy the tropical weather, warm ocean breezes, and food blogging sessions taught by some of the most respected online food writers in United States and France.
Club Med's resort is reason enough for the trip–with its beautiful architecture, friendly staff, warm ocean waters, balmy weather (the tropical climate ranks nearly perfect for more than three hundred days a year), beautiful vistas, and outstanding food.
In a word, Club Med Ixtapa is paradise.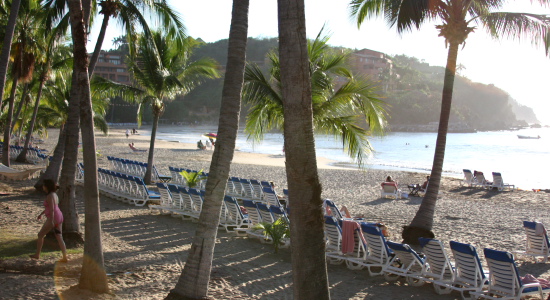 I'm overflowing with appreciation and the desire to offer you some of the incredible gems I learned from Food Blogging Masters. Though I highly recommend saving your pennies for the next Club Med Food Blogging event, what follows are some of the lessons I've learned while being here.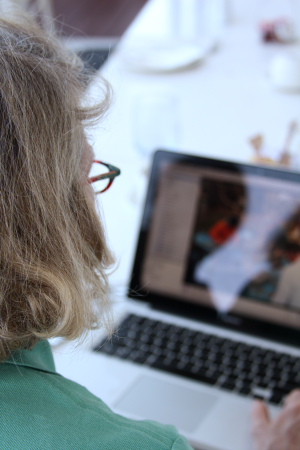 Food Blog Strategy
Content is king. Make sure your posts are well structured and tight.
Posts should entertain, illuminate, and engage.
To build a successful blog one must focus on three things: content, technology and community.
If you want your blog to be successful, you must be able to answer the following two questions. 1) What do I want my blog to achieve? 2) Who is my audience? Answer thoughtfully and you will find the necessary focus to make your blog successful and give you a cohesive approach to blogging.
Food Writing
Be frugal when using adjectives. Stay away from words like Delicious, Yummy, and Tasty.
When writing a post, unplug from social networking tools. Otherwise, your writing time will be dramatically minimized.
Use all of your senses to write about food. That's taste, touch, smell, visual, and–in the words of Michael Ruhlman–"common sense."
Ruthlessly edit yourself.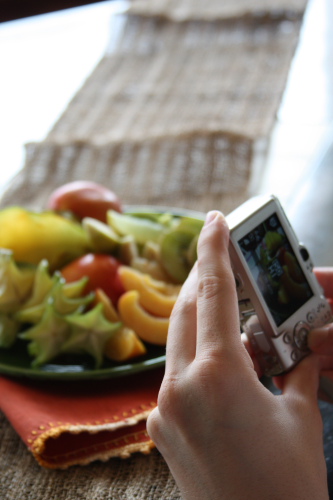 Food Styling
Use smaller plates and short stem wine glasses.
Shoot on antique breadboards and textured linens.
Create height on the plate. For example, prop a Rib Eye up with a wadded up paper towel to feature the grill marks atop the steak.
Use toothpicks to secure food that might slip.
Use Polygrip to make food hold a certain position on a plate (i.e. make a taco stand straight up on a plate).
Study food magazines and culinary photos to collect inspiration and a clear idea of the visual voice you're looking for.
Use PAM Organic canola spray to give foods shine.
Use Cool Whip instead of real whipped cream for photo perfect, immovable dollops of whipped cream.
When building a plate of spaghetti with sauce, add the pasta first and then the sauce so that it isn't swimming in the liquid and you can feature key, visually appealing elements.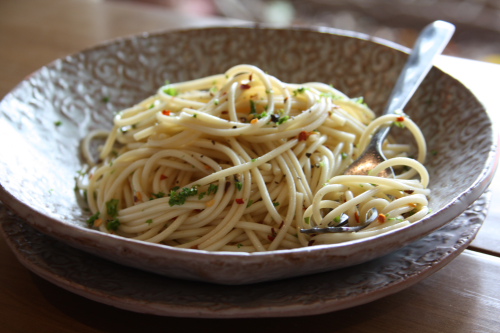 Food Photography
Shoot food close up, or at a bit of a distance to give viewers a mood or environment surrounding your plate.
Color balance your camera before shooting.
Shoot RAW whenever you can.
Don't shoot into direct light. Stand at 2 o'clock or 10 o'clock to your subject when the sun is directly behind it.
Considering the super discounted rate from Club Med (a sponsor for this Food Blogging Camp), I'm astounded at the value of their all inclusive resort for an event of this sort. The resort's casual, sea-side luxury and the quality of panelists (Matt Armendariz, Elise Bauer, Adam Pearson, Jaden Hair, Diane Jacob, David Lebovitz, Michael and Donna Ruhlman, Todd Porter and Diane Cu) has me thinking I'll be attending the next Club Med Food Blogging event and making a vacation out of the trip.
I'm incredibly grateful to have met so many wonderful people, learned such valuable lessons, and made connections that I plan to hold on to for a very long time. For other great posts about the Club Med Food Blogger Camp, please check out these other sites:
Dianne Jacob's (Author of Will Write for Food) Blog