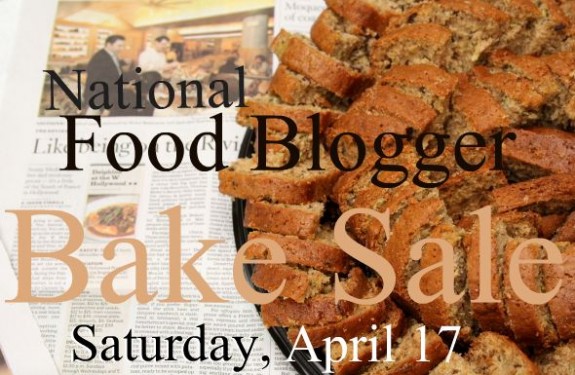 On Saturday, April 17th, hundreds of food bloggers from across our country will combine baking talents for the first annual National Food Bloggers Bake Sale. This first annual fundraiser–part of the Great American Bake Sale–will give food lovers from Massachusetts to California the chance to buy treats from their favorite blogs and rais money to support of Share Our Strength's efforts to end childhood hunger in America.
The event is the result of private chef and food blogger, Gaby Dalkin of WhatsGabyCooking.com.  Thanks to her organizational skills and clever ideas, this year's nation wide food blogging bake sale promises to raise thousands of dollars to feed our country's hungry children. Nearly 17 million—almost one in four—children in America face hunger. Despite the good efforts of governments, private-sector institutions and everyday Americans, millions of our children still don't have daily access to the nutritious meals they need to live active, healthy lives.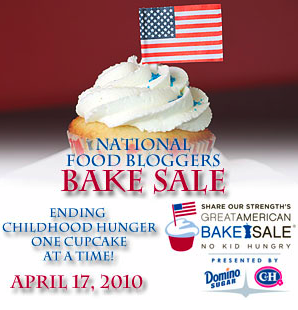 Here in Los Angeles, some 50 food bloggers will team up to put together a notable collection of sweets for the bake sale. Hosted by the generous people at Morel's French Bistro (a former employer) at The Grove, my friends and fellow bloggers like Gaby, Matt from Matt Bites, Erika from In Erika's Kitchen, Rachel La Fuji Mama, and Esi from Dishing Up Delights will be on hand to talk about their baked sweets and their love of food.
If you live in LA, I look forward to seeing you there! I'll be bringing the spiced caramel corn. Recipe to come soon!