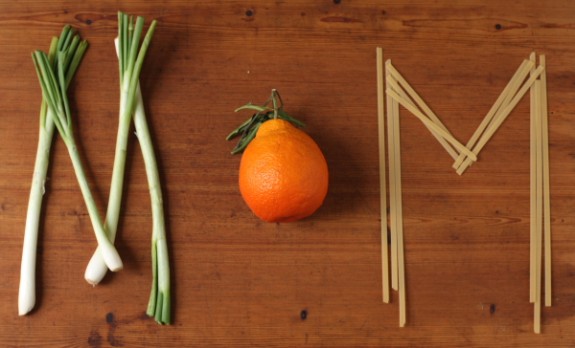 Looking for a great place to eat out on Mother's Day? Eat at home. Or, if you have your heart set on taking mom out for a nice meal, try something different and book a reservation at your favorite restaurant on the Friday or Saturday night BEFORE Mother's Day. Please, for the sake of your family and your emotional well-being, do not take your mother out to a restaurant for Sunday Brunch on May 9th.
Because if you love your mom, you will want to stay as far away from Mother's Day Brunch as possible.
I repeat, no matter how good any special, prix fixe menu may read, Mother's Day brunch is a recipe for disaster.
I know there's a lot of pressure to do something special on Mothers Day. Moms are, without a doubt, some of the most important people in the world. These influential women—the people that carried you in their womb and raised you—formed you into the person you are today, both literally and figuratively. But with the fact that everyone wants to take their mom out on the very same day at the very same part of the day sets everyone up for disappointment.
The Mother's Day brunch guest is rarely happy
With three mothers (one mom, a step-mom, and a mom-in-law) and 15 plus years working in restaurants, I feel qualified to give you the advice to eat out the night before. Why? Because according to one poll of restaurants, Mother's Day is the busiest day of their year. Remember the chaos of that Valentine's Night reservation? Mother's Day is worse.
Valentine's Day (the second most busy day of the year), reservations are hard to come by and customers–pumped up by high expectations for a meal that will prove their love–are jammed into as many spots as possible. In addition to tight reservation times, restaurant kitchens and service staff are pushed to the limit. Unfortunately, with expectations this high, it's easy to walk away from this important meal disappointed.
If you have your heart set on booking a Mother's Day reservation, be sure to keep the following key points in mind:
Expect delays: Many moms want to linger over their meals and bask in the celebration. Not a bad idea for the mom with an early reservation. But for any mom with a reservation following, those extra few minutes musing over a mimosa means everyone else will have to wait for their seating time.  Since most restaurants book their reservations based on average dining times (anywhere from 1 ½ hour to two and half hours), customers will find themselves at the whim of other diner's dining habits. Customers complain about the delay and take it out on the restauranteurs. But what is the restaurant to do? Throw one mom out for another? What if your mom is the one lingering too long?
Expect mistakes: With kitchens fighting to push out as many meals as possible, often a few things get missed. Sometimes food isn't cooked perfectly. Or dishes aren't as pretty as usual. If you order something medium rare and it's done wrong, you can be sure there will be a delay in getting that food back to you.
Expect disappointment: A restaurant—even the best ones—can not be all things to all people. One guest's noisy dining room is another's happening spot. Catering to diners' obvious and unspoken requirements is riddled with internal conflicts.
Brunch is a bear: Even though customers perceive Sunday morning breakfast as a leisurely weekend meal, brunch is one of the most complicated meals a restaurant can serve. Diverse menus items including egg dishes (eggs cook fast and are notoriously easy to mess up), baked goods, hot-off-the-crowded-griddle items like pancakes and burgers, sandwiches, and often steak, requires kitchens to work fast and smart. A grill and stove top can only hold so many sauté pans and pieces of meat.
Service will be hit or miss: Servers and bartenders face great challenges at  brunch. In addition to the usual order taking, there are several course of beverages to order, collect, serve, and replenish. Items like hot coffee, tea, fresh juice, mimosas, champagne, and handmade drinks like time intensive Bloody Mary's require several trips to different stations. Refilling a drink isn't hard, but refilling 300 cups of coffee every few minutes and maintaining every tables' needs is. With a room filled with thirsty mothers, be prepared to wait a bit too long for a refill on that empty glass.
So, please, take my advice. Take your mom to a lovely meal on an off-night, and explain to her why you care enough to treat her to a great meal on a day when she can be celebrated the way she deserves: without chaos and the masses breathing down the back of her neck.
Other Service 101 Posts: