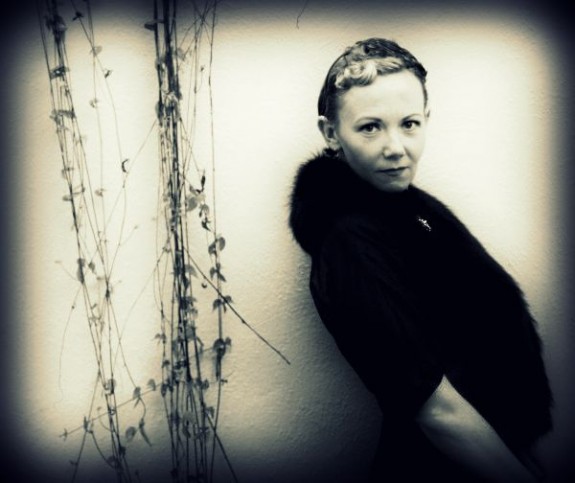 I've been in a time warp lately.
Working a ton has a way of stretching hours into odd shapes and muting the lines between days. Daylight becomes a visual cue of…something. What exactly, I'm not always sure. My only significant marker of time are the beats between work. Sleep–or the lack of it–has become my benchmark of time.
Where am I? What day is it?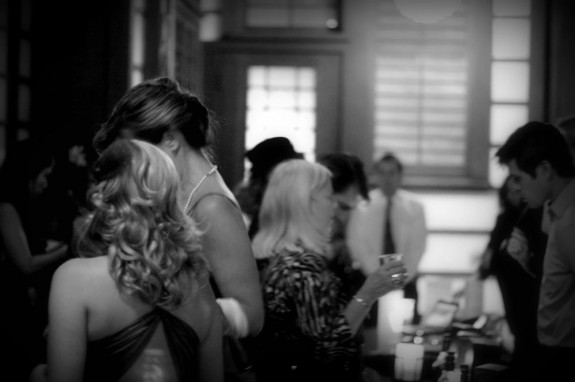 It seems like just the other day I entered the Project Food Blog competition, and then made it through the first cut. And then there was that night I spent at the second annual Blogger Prom–a dress-up themed celebration of Los Angeles' blogging community. This year's theme was 1940's Hollywood glamor, a fitting theme for our city's fashionable history. With pin curls in my hair, false eyelashes glued in place, and wearing a dress from the decade of my grandmothers' prime, my internal time line lost the plot.
Where am I? What year is it again?
The party was hosted at Yamashiro Restaurant–a 1940's classic restaurant perched at the top of the Hollywood Hills–so the scene was straight out of a 1940's society ball press photograph. The attending ladies (Esi from Dishing Up Delights, Lucy from Ladles and Jellyspoons) were draped luscious silks and dashing gentlemen (H.C. from LA and OC Foodie and Greg from Sippity Sup) sported crisp tuxedo jackets and natty tweeds. Were it not for the continuous Twitter feed projected onto a screen, I would have sworn we were all transported to another decade.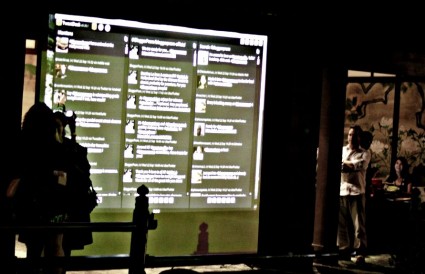 After the party was over, there was a lot of makeup to remove, coconut water to drink (thanks to the good people at Zaya with their delicious Trinidadian Rum) and writing to catch up on. There was a second tier of the Project Food Blog to prepare for! In the process of participating in Project Food Blog I've discovered the joys of rice porridge and lots of new blogs with great writing and photography. I've never participated in a contest where I felt like I was learning more about myself and others in the process. For me, moving forward in the competition isn't so much about the winning, but having the opportunity to challenge myself to develop more and explore new areas of blogging.
I might not know what day it is, but I do know how lucky I feel.
So. Thank you to all who voted. As I move forward in the competition I can only hope you will continue to vote and help me get into the final judging rounds.
Voting for round two is now open!
Please swing by FoodBuzz.com and cast a vote for me and my fellow food blogging friends!