A huge and humble thank you to my new and returning readers for voting me through to this fourth round of Project Food Blog, a multi-round blog competition to see who will earn the title of  food blogging star and $10,000.  Thousands of men and women entered the competition, and now there are just a hundred. I am honored to be one of the remaining blogs. Thanks for reading and for your continued support. If you enjoy this post, please vote for me to make it to the next round!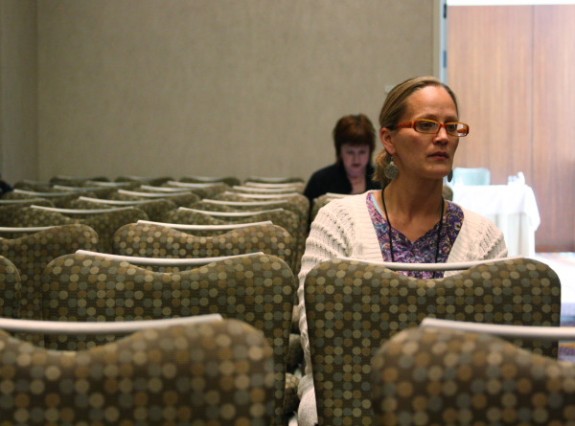 When you become a food blogger, it's a solitary art form. In the beginning there's just you and the Big Idea. Perhaps the spark to tell your story and share ideas is so strong it only takes a few short moments to publish that first post. Or maybe it takes a painful cluster of days, weeks, or months to thrash through the inspiration and recipes and just get your blog going. All the while, the process of creating The Next Great Blog makes you realize that there are many, many obstacles you must face in order to continue your blogging journey. You must find time. You must have a voice. You must have a certain style. You must become a student of What Bloggers Do. You need to get out of isolation.
This is how you come to the decision to pony up some hard earned cash and sign up for a food blogging conference.
And besides, there are words to learn like SEO, blogging platform, hosting, DSLR, blog network, point and shoot, categorizing, tagging of posts, photography, lighting, lenses, and even something called food styling. You've already spent hours on the subject, but can only get so far on your own. Maybe there's a partner, a loved one, a friend, a kid, or a fish-in-a-fishbowl who witnesses your process. Perhaps these trusted folk (or fish) even offer help when you fall into a deep pond of uncertainty and technical difficulties. Perhaps there is no one. Regardless,  as you struggle to define what it is your blog is, you start to realize you can't do this blogging thing alone. You need qualified help. You need inspiration. You need mentoring. You need some food blogging friends.
One of the fastest ways to find answers, shore up weak spots, and find community is to go to a food blogging conference. Granted, going to a conference isn't cheap–between conference tickets, transportation (airfare, gas money), lodging, and other associated costs the entire event can cost you hundreds if not thousands of dollars–but if you know how to make the most of your time you can push the value of every dollar.
Choosing a food blogging conference that works for you and your budget might not be an easy thing–there are plenty of factors like cost, location, and schedules to consider. But once you decide to surround yourself with like-minded people who also have the same passions as you, the world of blogging  doesn't feel so isolated and lonely. Thankfully with the explosive growth of the food industry as entertainment, there are plenty of opportunities to find a food blogging conference that fits your needs and budget. There are local events, luxury getaways, camps, festivals, and conferences (Foodbuzz, Food Blog Forum, and IACP) that bring together food bloggers for intensive training and networking.
Regardless of what form of food blogging gathering you pick–be it a one-day seminar or multi-day getaway–there are a few key things to keep in mind in order to make the most of your time there. For this week's Project Food Blog Challenge, I offer you my step-by-step tutorial on how to getting the most out of a food blogging conference.
Mise-en-place: Everything in its Place
I had the pleasure to attend (and speak at) this week's Blogher Food conference in San Francisco. After a handful of rewarding moments and enlightening sessions, I humbly offer you this list of things to keep in mind the next time you decide to attend a food blogging conference.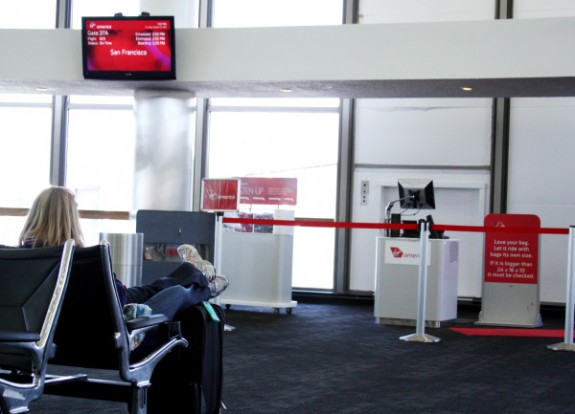 1. Figure out how you're going to get there: If you have to fly, buy your tickets early. Planning ahead can save you lots of money and head aches. Flying on an airline that has wireless internet is also key, so you can blog and Tweet while you travel.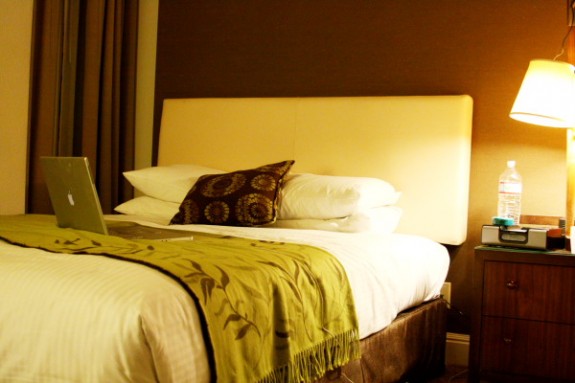 2. Choose a hotel that is within your budget. Buy your hotel reservation well in advance and do your best to negotiate the best price possible. Maybe you can get a discount for being part of an automotive club, or because you're an influential blogger. Who knows? Either way, early booking means you'll pay less and have the best choices for your budget. If you can find a roommate, you'll end up spending a whole lot less (and have a lot more fun–especially if they are a young and talented blogger you can learn from).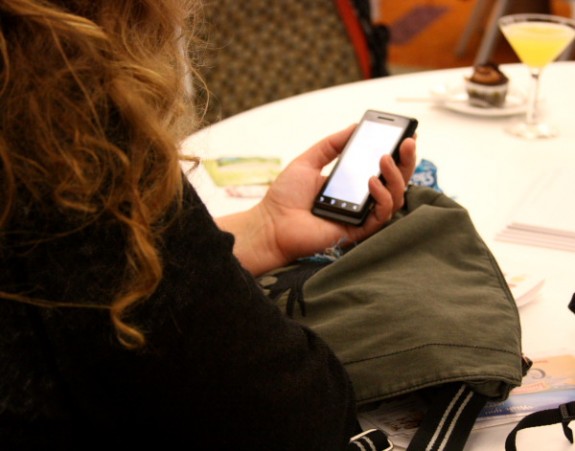 3. Communicate. Tweeting your experiences and sharing what you've learned is not only a great way to connect with other festival attendees and put you on their radar, but also helps to give back valuable information to bloggers who can not attend.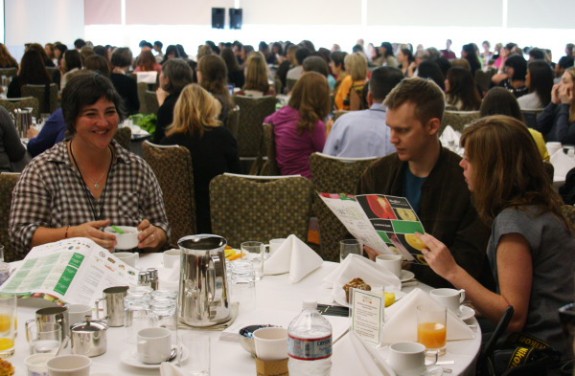 4. Come up with a plan but be flexible. It's good to have a pre-determined list of things you want to accomplish when you get to the conference, but flexibility is key to getting the most out of the conference. Maybe you thought you wanted to attend a tech class, but last minute you decide to focus on something a little more creative. Maybe you planned on having lunch at a restaurant you've always wanted to go to but suddenly have the opportunity to grab a cup of coffee with a new friend. These little impromptu, what-the-heck moments can be some of the most rewarding times of a conference. Listen to your instincts on this and go with the flow. Conferences may be all about the schedule, but a conference attendee should be all about the moment.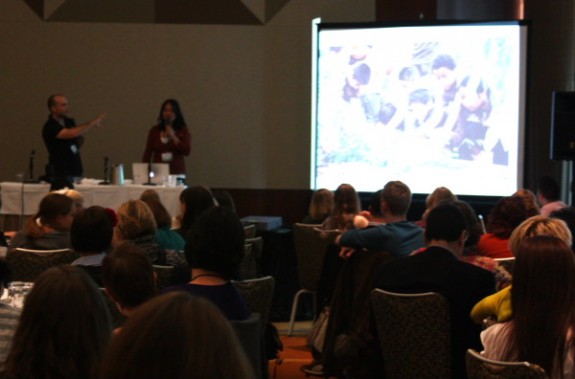 5. Go to a Class. Having a chance to meet fellow bloggers between conference sessions is incredibly valuable, but so are many of the scheduled sessions. Pick topics that will answer tough questions you have no one else to answer and choose classes that will get your brain working in a better, more successful way.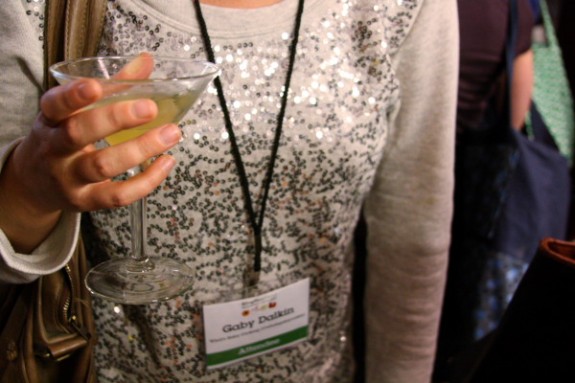 6. Be fearless. It's scary to enter a room filled with people you don't know and start up a conversation. Luckily, most bloggers read other bloggers for inspiration, so you probably already know a few people in the room. And thanks to the power of Twitter (and those tiny little avatars) you can follow Twitter chat to find out who else is attending the event and who you want to talk to. Buck up, take a deep breath, and introduce yourself.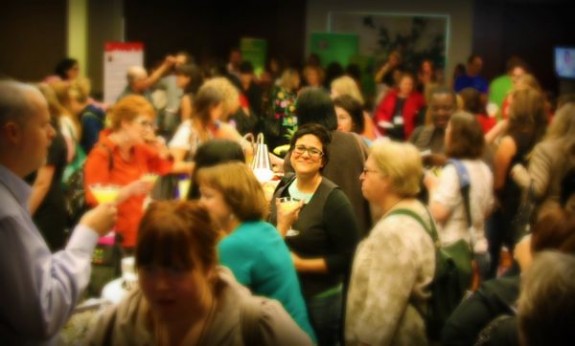 7. Find Your Touchstones (AKA get a blogger crush). In the words of Penny De Los Santos, photojournalist, blogger, inspirational speaker (and person most likely to be named a blogger crush–though Michael Ruhlman and Aida Mollenkamp are all great contenders), in order to become better at your craft you should surround yourself with people that excite and challenge you. Touchstone people are passionate individuals and make you want to be a better person. Touchstone people make you giddy with happiness and make you feel like you got something important–just by being around them. Touchstones make you want to step up, be better, and link arms with them. They are the kind of people that make you want to do something you've never done before, build something you've never built, and prove something to the world. Oh, and they almost always have something so cool about them you almost feel like you have a crush on them.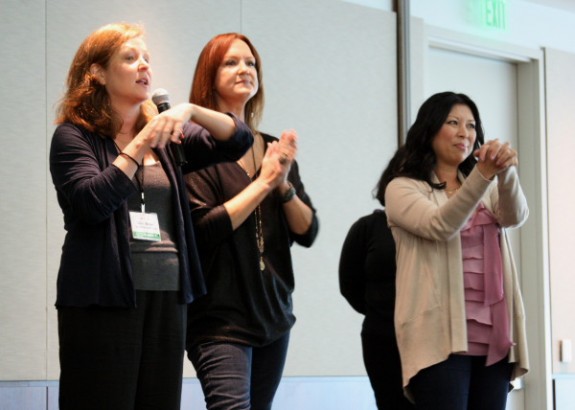 8. Find a Mentor. Though this might not happen overnight, finding an established blogger to mentor you is an important step in growing. Yes there are a handful of food bloggers at the top of their game, but that doesn't mean that's who would be best to mentor you. Mentors are people who have been at their craft long enough to make a career out of it. Your mentor does work you admire and has perhaps taken a career path you would like to follow. When seeking out a mentor make sure the person is a willing participant in fostering your growing career. Mentoring isn't about constant hand holding. A mentor simply guides and gives advice. A mentor doesn't make your career. You do. Your mentor should be someone that is genuinely interested in you and want to help you succeed.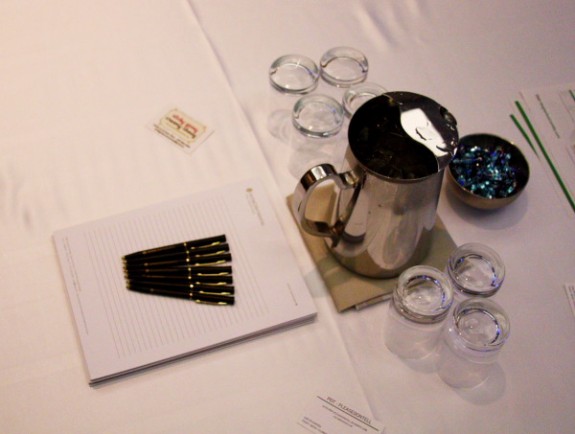 9. Be Open. Accept Feedback: At some point during your conference experience, you may hear information that pushes your buttons. Some of what you hear may be positive (You are on to something. You just need to do it better!) and some of it can be hard to hear (Your logo sucks). In order to be the best you can be, you have to stretch yourself and work hard. Be willing to get editing and take honest feedback to heart. Think about what it is you want to do with your blog and what it is you want to say.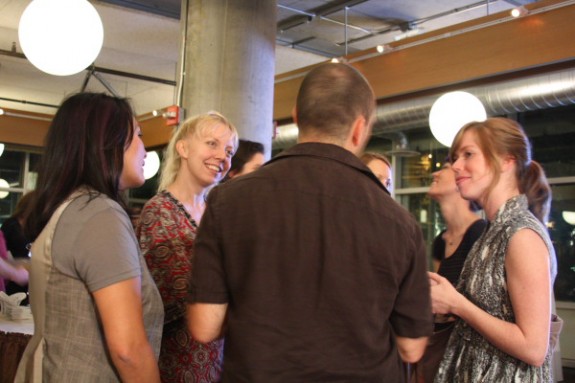 10. Party Like a Blog Star. Rock stars take chances because they can. Once you've figured out the lay of the land, push yourself even more to go outside your comfort zone to meet new people. Maybe that means going out to dinner with a group of people you've never met before. Perhaps it means chatting up someone you've always wanted to talk to. Regardless, think of yourself as someone that's already successful and doing everything you want to do (like a rock star), and playing the part becomes a whole lot easier.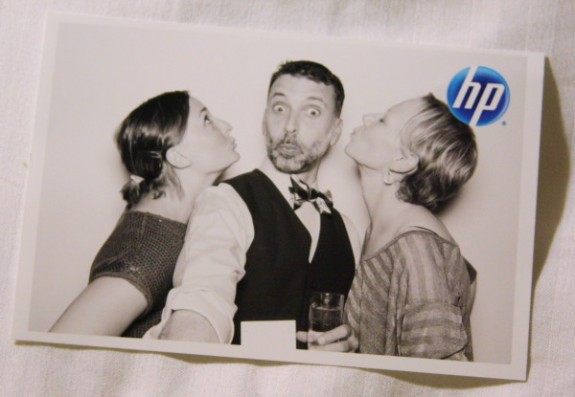 If you found this post helpful, please swing by Foodbuzz.com to cast your vote for me. Thank you!