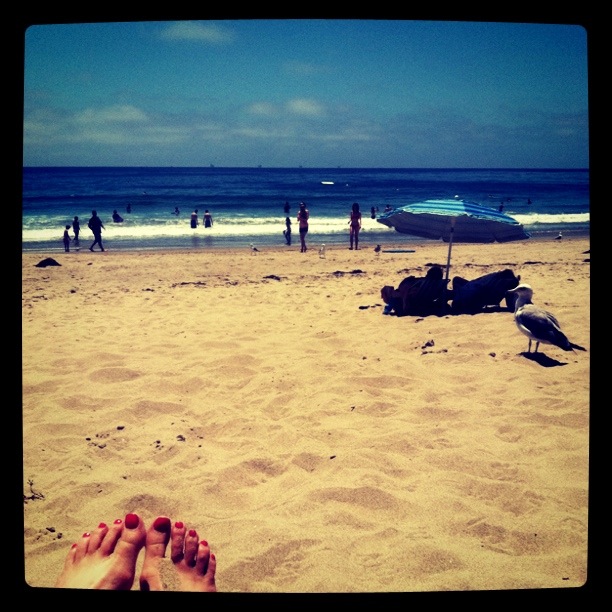 Sometimes you just have to get out of dodge.
Summer time is the season to make the most of the great weather and have fun. Whether you're taking road trip, swimming at a faraway swimming hole, or captaining a boat for a few hours, personal time outs are incredibly soothing for our busy lives. My husband and I decided to take a fast trip up north to Santa Barbara for a day to celebrate time off, each other, and the serenity that only new environs can give. Two hours in the car and a $90 motel stay isn't a lot of time to invest for a mini-vacation. Oh, the dividends!Santa Barbara and Carpinteria
One of the few coastal cities in California blessed with ocean-adjacent mountains, Santa Barbara offers beautiful vistas no matter where you look. Spanish architecture, hills, ocean, galleries, restaurants of nearly every kind, early Catholic missions, and a bustling shopping area give visitors more than enough options to keep them busy.
Whenever I visit Santa Barbara, I hang most of my visit around the framework of where I'm eating. The culinary scene of Santa Barbara is constantly changing which keeps things fresh, even for the frequent visitor. The Agave Inn (a sister to the centrally located Presidio Motel) is located just outside of the main downtown and is a wonderful place for a short (and affordable) stay. The motel is a renovated motor lodge with a modern remake with a high-Mexican style. Just next door you'll find a Plow to Porch, a tiny market that sells only locally grown meats, baked treats, and produce. Perfect for anyone wanting to make a picnic for the beach!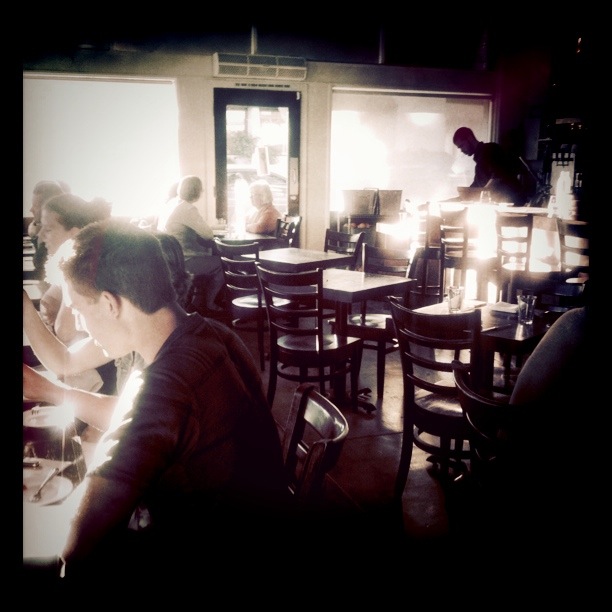 Hungry Cat in Santa Barbara is a perfect place to find great seafood, wonderful market-driven entrees, and handmade cocktails. Andersen's is a quaint restaurant filled with attentive staff, happy to help you find the most perfect pastry to finish off your night. Jeannine's is perfect for a breakfast or late lunch. With it's outside seating, great atmosphere, friendly service, Stumptown coffee, healthy omelet options and a glass case filled with well made pastries, it's a no brainer.
Take a stroll around the shops and be sure to poke your head into the local galleries. There's some incredible art to be found, especially at Sullivan Goss on East Anapamu.
Drive a few minutes south to Carpinteria for a less glamorous look at sea-side living. This fishing-village and train stop town have a quaint downtown that has a few attractive antique stores and coffee shops to keep you entertained. Park your car and walk down to the beach for a picnic in the sun.
Ever since I made my first 8mm app iPhone movie, I've been having a lot of fun learning how to edit movies in iMovie. The old-timey look of the film stocks and the simplicity of editing has really got me thinking about the joy of making short movies.