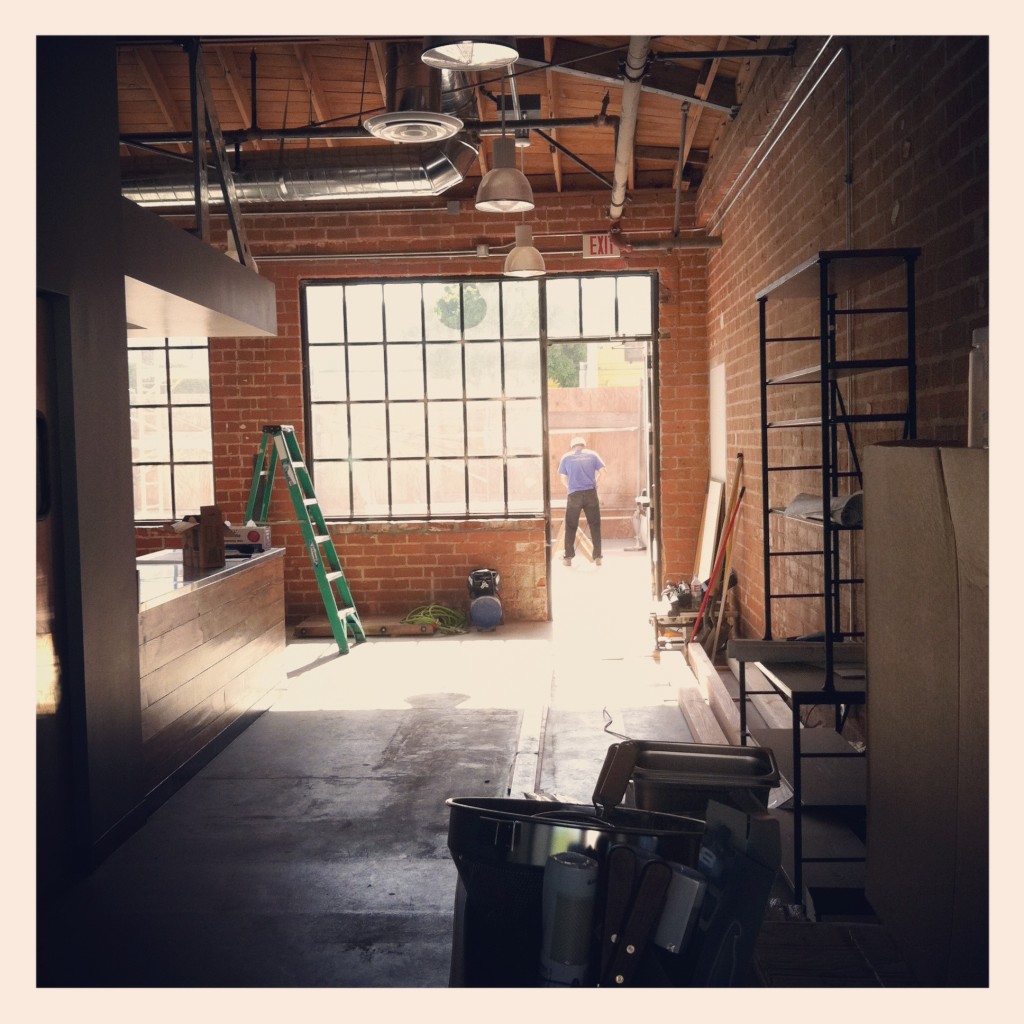 Some meals may feed hunger, while other dishes create an undeniable desire to fabricate a whole business around them. Particularly great breakfasts, satisfying lunches, cozy dinners, and impeccable desserts coax the entrepreneurial spirit out of us.
My husband and I know better than most, that the idea of opening a restaurant isn't something to go all sparkly eyed over. We've worked in restaurants for decades and we know how much hard work, long hours, and tireless dedication goes into building a place for just nickles on the dollar. But sometimes, we can't help but yearn for building something special after we've made a particularly successful meal. There are certain culinary experiences that make us think past all the risk and get us day dreaming about restaurant interiors, a rag-tag kitchen brigade, and a dining room crew dedicated to bringing our vision to life.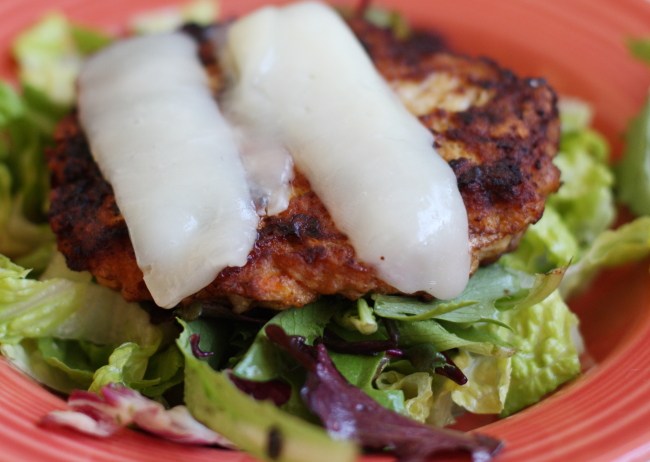 Sometimes, I'm truly amazed at what gets my husband and I fired up enough to open our own place. The cloth of a napkin. A handmade chandelier. A smile of a server/cashier/barista/busser who loves their job. A dark fruit compote. The flavor of an unexpected pickled vegetable. The juicy factor of a burger. There are certain meals we make at home that really get us yearning to seek out a lease in a small building somewhere.
We know we have come up with a restaurant dish when we have created the holy trinity of experience: great ingredients, delicious flavors, and comfort. A depleted larder and nearly empty refrigerator inspired this incredibly satisfying and healthy burger made with ground chicken. Grated carrots and onion gave the patty an extra layer of flavor that had my husband and I talking food costs and plating ideas*.
What dishes do you make that get you dreaming of opening up your own place?
Healthy Bird Burger
Makes 3-4 patties, depending how big you make them.
1 lb ground chicken
1 carrot, grated
1/4 onion, grated
2 egg yolks
1 slice of bread (crusts off)
1 1/2 teaspoons of paprika
Milk (just enough to dampen the slice of bread)
salt and pepper
Options:
Your favorite melting cheese
Mixed greens or toasted bun
Wash hands well. Soak a piece of crust-less bread in just enough milk to make the bread gather up together. Squeeze the bread mixture of excess milk.
Put ground chicken in a bowl with the grated carrot, onion, egg yolks, wet bread mixture, paprika. Mix with a spoon or clean hands. Carefully form the wet, sticky mixture into flat patties.
Heat a skillet on high heat. Add enough grape seed oil to coat the bottom of the pan. Add the patties. Sprinkle with a pinch of salt and pepper. Let cook about 3 minutes on the first side do not flip. Cover the pan with a lid and cook for another 3 minutes. Flip the burger. Turn down the heat a bit and let cook 3-6 minutes on the other side, depending on how thick your burger patties are. If adding cheese, add thin slices of cheese to the top of the burger and cover the pan, to allow the cheese melt. Feel the burger for firmness. Take off the heat, let rest for a minute before serving.
Serve on a grilled bun or with a side salad (simply toss some greens with olive oil, rice wine vinegar and salt and pepper).

*How the bird burger is plated above is definitely not restaurant ready.