My husband and I just adopted this beautiful new puppy.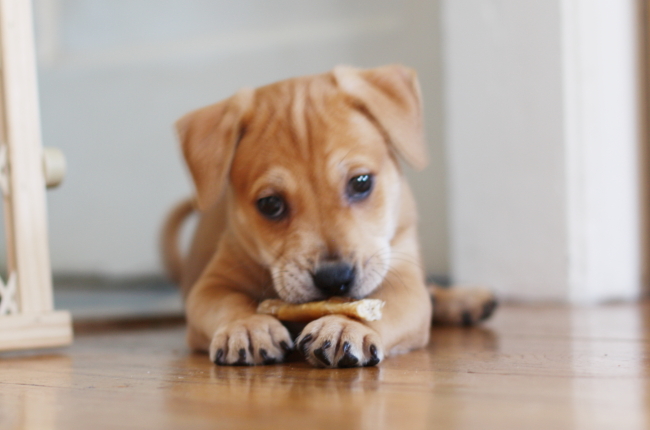 From what we can gather, he's a mixture of lab, shar pei and something else… we can't be sure. He's all play time, love, and excitement. He loves to eat and play. The husband and I are beside ourselves with happiness. Not much sleep (or internet, eating, reading, going out) is happening. But we couldn't be happier. Our little guy is helping remind us every day how beautiful every moment is. He definitely helps us stay in the moment!
It may be quiet around here at Food Woolf for a week or so while we get our little guy used to this big, beautiful world. In the meantime, feel free to share with me any great puppy training hints in the comments section…I'm all ears!