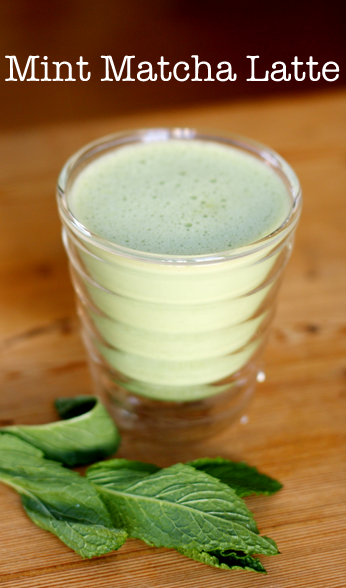 Life as a restaurant consultant requires a deep well of faith along with a big dose of hustle. I'm always been prepared for hard work and have to accept the natural periods of rest that come between jobs.
Rather than fret and worry about downtime, I remind myself that taking time to recuperate and to recharge my batteries is a job requirement. I'm so wired for GO! I can sometimes forget the importance of a nap, the inspiration that can come from a dinner at a new restaurant or a book that's read cover to cover, or even a movie. Because, as a friend likes to remind me, "you can't transmit what you haven't got."
So whenever I have time between consulting jobs, I take what's given to me as an opportunity to get inspired. This week I've been spending more time in my kitchen, taken a fair amount of cat naps, and had the pleasure of reading two great books (Brene Brown's Daring Greatly—It's a must if you want to live a wholehearted life—and Don Frick's biography of Robert Greenleaf, the man who birthed the idea of servant leadership).
One beverage that's fired up my culinary creativity is a mint matcha latte. I've spent the past two weeks trying to perfect a latte that's balanced with the grassy flavors of green tea, herbaceous mint, and the sweetness of whole milk.
I was first introduced to a mint matcha latte at Andante, a new café located around the corner from where I live. I got inspired by the baristas use of a house made matcha syrup they squeezed from a squeeze bottle (I offer my own recipe below) and blend it with mint tea and steamed organic milk.
Like any culinary project, it took a while to dial in the process. But the process of discovery was a delicious one! I hope my recipe's steps and ratios helps you achieve the tasty result I'm currently enjoying at home.  I use fresh mint to infuse the drink with its mint flavor, but you could definitely use mint tea bags if you can't get a hold of fresh mint.
Enjoy!
Mint and Matcha Latte
Makes two 12 oz drinks
Equipment:
1 milk frother (I use the Aerolatte) or small whisk
1 Bodum teapot (or medium sized ceramic bowl)
Ingredients:
2 teaspoons matcha powder*
4-5 mint stalks (30-40 mint leaves)
16 ounces of organic milk
10 ounces boiling water
1-2 tablespoon of agave syrup (or stevia)
Bring filtered water just to a boil on the stove. Pour 2 oz water into the vessel you will be making your lattes in—I suggest using a a Bodum tea pot because it helps eliminate lots of mess.
Once the vessel is warm, dump out the water.  Add the mint leaves to the tea pot's plastic filter or directly into the mixing bowl. Pour the remaining 8 ounces of water over the mint leaves. Let the mint steep in the water for a few minutes. The longer you let the mint steep the more minty the latte will be.
Meanwhile add 16 ounces of milk to a small saucepan. Heat the milk over a medium-high flame, being careful to watch the milk. Take the milk off the heat when you start to see tiny bubbles start to form at the edge of the saucepan. Do NOT let the milk boil over!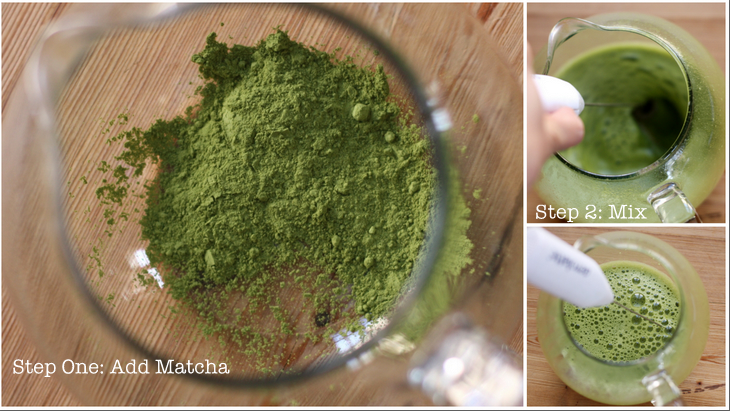 Remove the mint leaves from the hot water (or just remove the plastic filter holding the mint leaves from the Bodum). Add the matcha powder or matcha syrup* to the mint water and mix thoroughly using a frother.  Please note, if you do not have a frother or a small matcha whisk you will need to start with the matcha powder and add the mint water slowly. Make sure there are no lumps!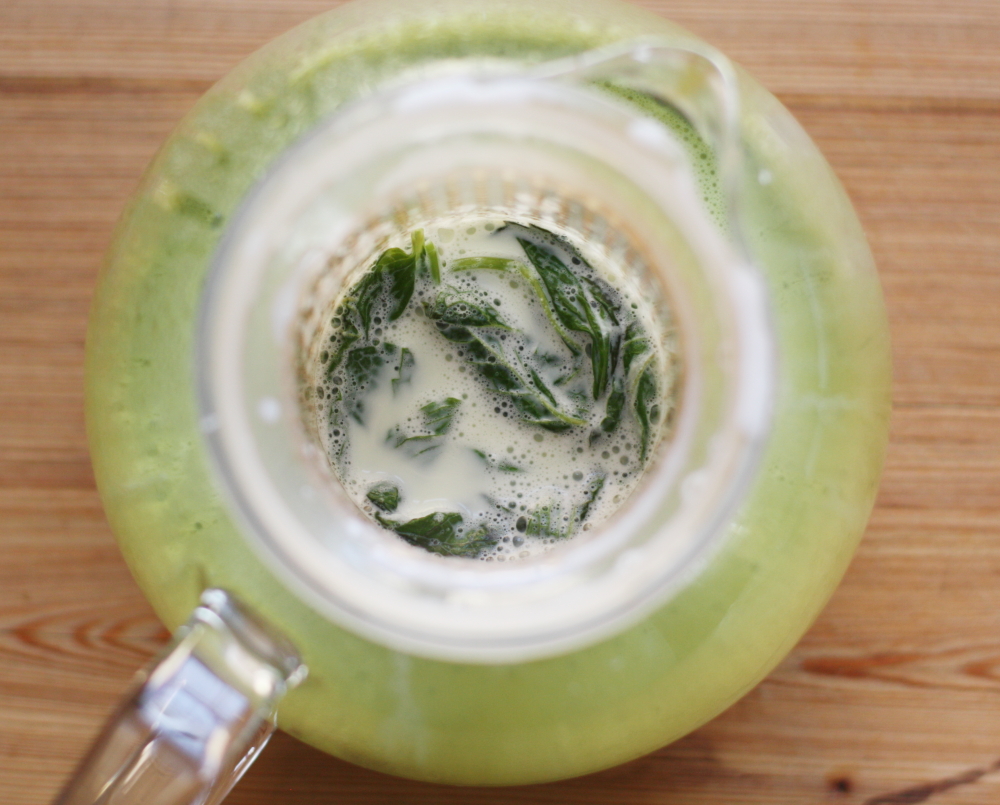 Now you are ready to add the warm milk. If using a Bodum, you can return the plastic tea filter filled with mint leaves to the teapot and pour the warm milk through it to extract even more mint flavor, being sure to remove the filter before frothing. Otherwise, just add the milk to the mint tea water.
Froth the mixture. Taste. Add sweetener. Froth again.
Serve into warmed mugs.
Matcha Syrup
To simplify the process even more, I suggest making a matcha syrup. You will need a squeeze bottle for dispensing the matcha.
Measure out the amount of matcha you would like to have for the week (for example 12 teaspoons—6 days worth for two people). Carefully spoon the matcha powder into a bowl. Slowly add just enough water to the powder to make a liquid—you want a syrup consistency that will go through a squeeze bottle—not watery! Whisk the water and matcha mixture until there are no lumps.
Once you have your matcha syrup to the constancy you want you may want to add sweetener—a couple of tablespoons is more than enough—be careful to not go too overboard especially if you don't want super sweet drinks!
I suggest you cover and refrigerate the matcha syrup in its squeeze bottle if you are going to use this syrup for several days.
*I found matcha powder at my local Asian market at a much less expensive price than at my local health food supermarket.