I am a consultant to restaurants and businesses who want to have a strong service program. I write training manuals, I build operational systems that support strong performance, hire and train great teams, and coach people on how to engage guests (and increase sales).
But most importantly, I'm in the business of teaching people the how and why of selling happy.
Plenty of restaurants have figured out the process of making great tasting cakes, a sandwich, latte, or fried egg. But what many restaurant owners forget to spend time on is how they deliver their products to their guests.
Here's the thing, businesses that thrive in today's connection economy need to do more than just deliver high-quality products that people need or want.  Successful businesses with a dedicated fan base are ones that go out of their way to delight their customers.
Why sell happy?
A sandwich may just be a sandwich, but when you buy a smoked turkey sandwich with fresh avocado from somebody who remembers your name, gives you a taste of something extra that's delicious, and treats you like you are the best thing that's happened to them all day—you've been given something more than what you expected.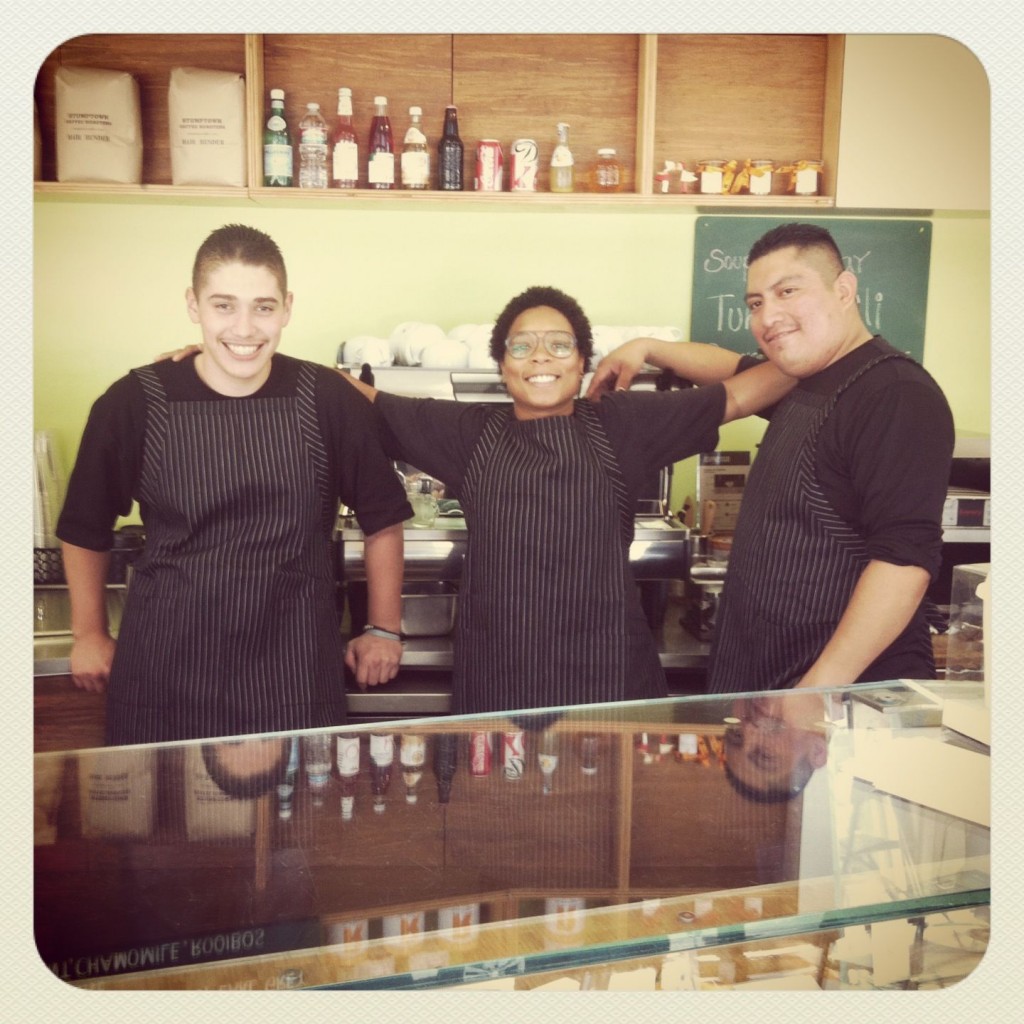 When the retail clerk picks out what you ask for and then goes out of her way to pick out an outfit for you that when you try it on makes you look like a cooler version of yourself, you've experienced something delightful.
When the handmade gift you've ordered from Etsy is delivered with a hand written note from the artist, you feel special.
Understanding the importance of the how and why of delighting customers in every day actions is an important part of individual business growing towards something BETTER.
Why spend time and money in dreaming up ways to exceed customers' expectations? According to Seth Godin, a best-selling author (Tribes, Permission Marketing, Purple Cow and many others) and inspiring speaker, business makers should be in the business of creating something that delights customers. Because when a product or service delights a customer, what's gained is more than the dollars from that single purchase. What is created is repeat business from an engaged customer who is compelled to share the story about the cool new thing they bought.
In the connection economy, an excited customer who's in love with your company's product line or services and gushes about you to all their friends is just about the most powerful, organically grown social media tool there is.
Organic Social Media
When it comes to building a budget for a new restaurant, most business minded people focus on equipment, square footage costs, food purchases, labor, and utilities. But if restaurant guests really are looking to satisfy something more than just hunger, why aren't more aspiring restaurateurs and food makers building happiness and delight into their business plans? Well, the simple answer is that investing in great service takes time and money.
People like Danny Meyer and the people behind the Union Square Hospitality Group, Mendocino Farms (a growing sandwich shop concept in southern California) and Sweetgreens have built successful businesses on three key ideas: consistently offer high-quality food, maintain a great atmosphere, and offer above-and-beyond service.
These multi-unit restaurant successes invest time and money into training and supporting a healthy service culture because they know that in order to build a business that will last, they have to do more than just make a great burger, sandwich, handmade beverage, or salad. They know that they need to "sell happy" in order to create an experience around food that truly delights customers.
Happy customers = return business + powerful marketing
Thoughtful restaurateurs with an eye on a goal that's bigger than pure profit, understand the need to build something extraordinary for their guests. They commit time and effort to create an exceptional experience.
What kind of business do you want to build?
If you are looking to grow a happier and healthier service culture, send an email to Brooke -at- Foodwoolf.com and I will send you information about the one-day "Visioning a Better Service Culture Workshop".