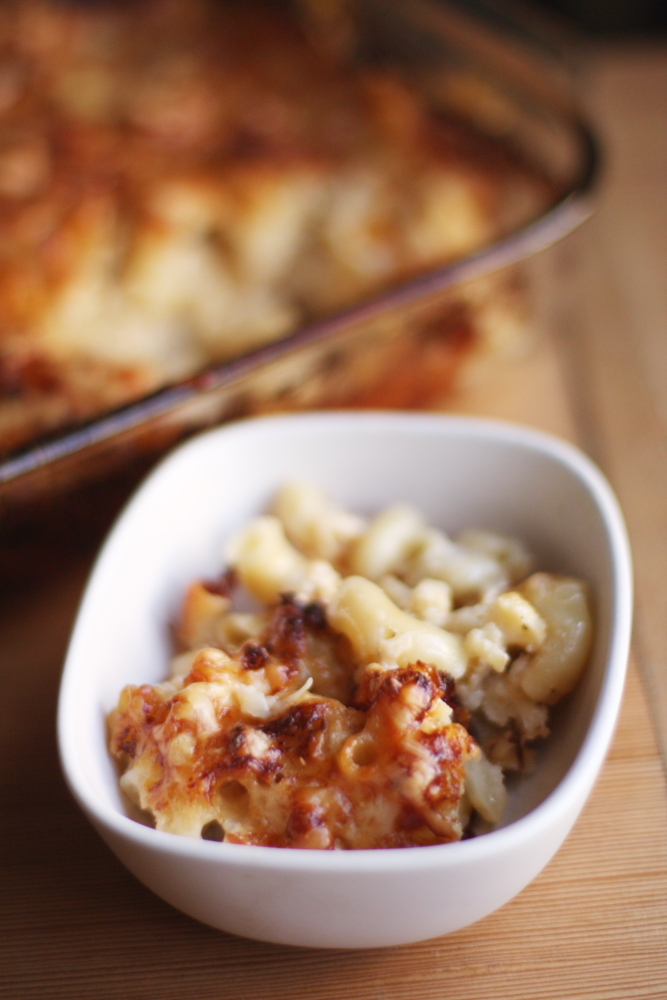 Just about everybody loves macaroni and cheese. Kids and adults. Vegetarians and meat lovers. Even gluten free folks and carb-loaders alike crave the instant comfort of the satisfying combination of cheese and pasta.
Though most people may enjoy the indulgence of a ooey-goey macaroni and cheese, not everyone seeks to become a modern day expert on the subject of marrying dairy and pasta. Few go out of their way to become fluent in the way of whey; cow, goat, and sheeps' milk, and dried pasta.
Thanks to the journalistic skills and writing talent of Garrett McCord (VanillaGarlic.com) and Stephanie Stiavetti (TheCulinaryLife.com), the work of understanding the art and mechanics of making truly great macaroni and cheese dishes is served up for you to enjoy in their newest cookbook: Melt: The Art of Macaroni and Cheese.
Garrett and Stephanie are great food writers who elevate macaroni and cheese to a whole new level. They lavish their readers with entertaining stories and important insights on cheese and pasta. Melt, The Art of Macaroni and Cheese is a cookbook filled with well-crafted recipes that are a pleasure to cook with year-round.
Beautifully photographed and elegantly styled by the epically talented duo of Matt Armendariz, photographer, and food-stylist Adam Pearson, this book is as educational as it is visually stunning. Melt is a perfect holiday gift for the difficult to buy-for food lover: the book is filled with unexpected gems of information (like a comprehensive guide of artisanal cheeses and a primer on the fundamentals of pairing specialty cheeses with pasta), witty headnotes, and fascinating research. The book oozes with inspiring food photos and over 75 original recipes.
While some single-genre cookbooks might veer too far into the lane of kitch, Melt, The Art of Macaroni and Cheese navigates an enjoyable path for the home cook who seeks to create satisfying gourmet comfort food.
Organized in stylized chapters, Melt is an incredibly versatile cookbook that gives readers different ways to approach cheese and pasta: creamy stovetop macs, hearty casseroles, refreshing salads, and surprising sweets.