Important questions to ask yourself before starting your own consulting business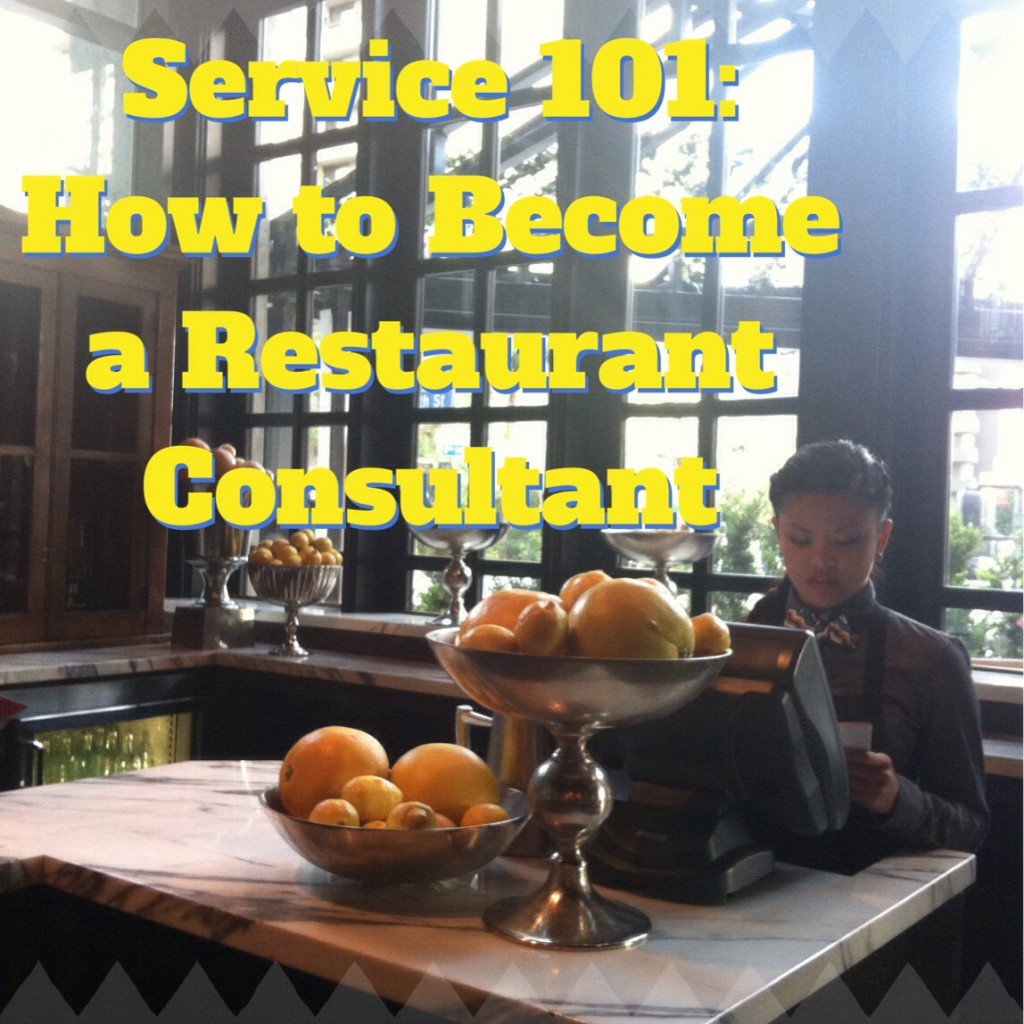 Ever since I wrote the essay "How I got into Restaurant Consulting," I've gotten lots of emails from men and women who are considering restaurant consulting as a potential career. Though the people vary in age and approach, they all ask the same big question: What do I need to know in order to become a successful restaurant consultant?
I wish I had a simple one-line answer, but I don't. There are no easy answers or shortcuts for building a meaningful career as a freelancer.
Big Answers First
The good news is—thanks to limitless resources on the internet, book shelves, workshops, and people like me who offer coaching*—you can find resources and guidance for walking through the process of discovering the best path for your individual career goals.
In time you will need to know how to calculate how much you should charge for services (this freelancer's resource site has a great rate calculator), but first you should ask yourself the complex questions of who you are, what you want, why you want it, and how you want to go after it, before you take your first client meeting.
The hardest part for some is making the time to do the soul-searching work. When entrepreneurs rush to market with little more than a big idea and passion, it's no wonder that one in four new businesses fail within their first year.
Shortcut to the Back of the Line
Look, plenty of people will tell you that starting your own consulting business isn't hard. They say just start doing the work! But you should also know, especially as someone who wants to go into the business of helping restaurants, that rushing into business with little more than a big idea and passion is a recipe for disaster.
I've met plenty of potential clients with failing or struggling restaurants that remind me just how important having a well-defined vision is. When a business gets rolling it's even more difficult to implement a vision plan. Businesses that rush to market or grow too fast are typically organizations that don't have a strategy beyond making profit. They don't have the time to create business plans, employee manuals, or monitor staff training or morale. The result: unenthusiastic service, bad restaurant reviews, menu issues, and serious culture clashes that threaten the health of the business.
Restaurant consultants can suffer the same fate. If you don't know what you stand for, what your particular specialty is, and why you go to work every day, the quality of your work may be compromised over time. Clients will dictate how you run your business and your social marketing/networking opportunities will go sideways.
A recent Inc. Magazine poll showed that the most successful and thriving businesses were built by entrepreneurs who had a clear vision, were generous to employees (regardless if there was only one employee or thousands), and had a commitment to giving back in some way. So with statistics like that to prove that a motivated and passionate workplace is one that makes a successful business—even if that business is just you working out of your living room—why wouldn't you want to take the time to build a clear vision for a career that's crafted just for you? Continue reading →