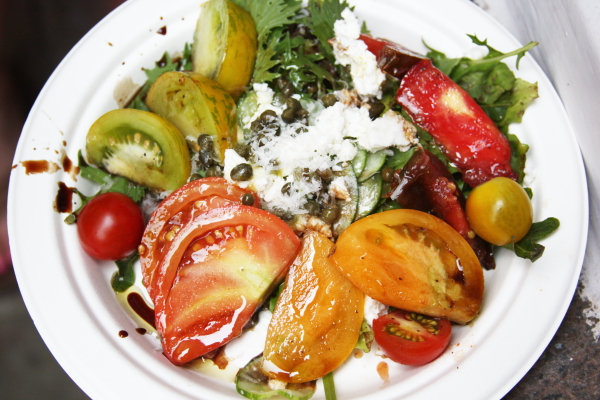 A great trip lingers with you long after you return home. A successful vacation is one where memories are unpacked long after the suitcase is emptied and the laundry is done. For me, the best journeys are the ones that get inside my heart and rearranging things.
It's been more than a week since I came back from Louisiana and I'm starting to realize that my trip reorganized a few things in my life while I was away: I've got new beautiful friendships to foster and a whole new set of cravings to grapple with.
Since my return to LA, my imagination whirls over gems of stories of the Louisiana food world. My daily routine is peppered with flavored memories of diners, ice cream shops, a water-side bar where the locals cook up craw fish outside under a tent, and the all-night beignet restaurant littered with empty plates covered in powdered sugar.
Those memories have been just the reason why I've been spending so much time in my  Los Angeles kitchen (the other LA), trying to recreate some of my Louisiana culinary experiences.