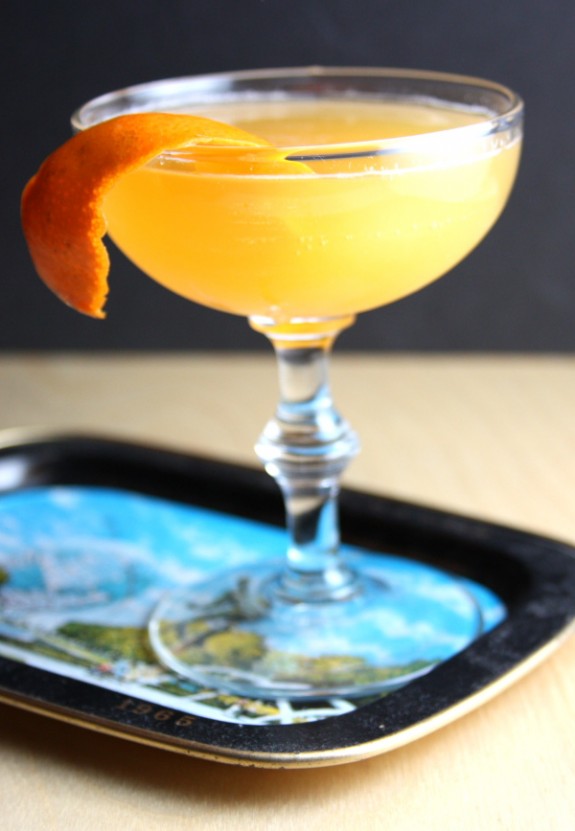 I got my start in the restaurant business as a bartender. I wasn't an arm-garter wearing mixologist with killer technique. I was a girl behind the bar, the person in charge of the party, a smart ass and a fast thinker that could pour hundreds of pints of beer in an hour.
Fifteen years ago, tending bar in Boston was less about technique and more about work ethic. Back then, it was unheard of to squeeze fresh juice for a sour. The idea of muddling a sprig of thyme into a cocktail would have gotten me more than a dirty look–it would have gotten me fired. Back in the day, what made me a great bartender was the fact that I could remember people's names and their drinks, pour shots and pints fast, and knew how much all the drinks cost without ever touching the manual cash register.
Thanks to a renaissance in speakeasy's and classic drink making, I'm learning lots of new techniques, turn of the century bartending tricks, and classic drinks. To be a bartender in 2010—you must have knowledge of the classics, excitement about new and ancient ingredients, great technique, be creative, and—though many 'bar chefs' would disagree—be really fast.
Now that I've been bartending again, I'm building a small bar of my own at home. This way, I can take what I've learned at work and apply my craft to a post shift drink–a refreshing cocktail that's equal parts reward and research.
My newest cocktail is the Ward 2010, a drink that celebrates the past, the future, and California's citrus season.
I recently became fascinated with the drink Ward 8, a classic cocktail from Boston in 1898. Made with rye whiskey, equal parts orange and lemon juice and grenadine, this politically inspired drink from one of Boston's oldest restaurants– Locke-Ober–was garnished with a Maraschino cherry.
January's tangerine season inspired me to create my own version of this cocktail with a southern California twist. And since Rye Whiskey has a way of biting me on the ass the next morning, I turned to an oft-neglected liquor, rum, and used maraschino liquor's inherent sweetness to give my version the hint of sugar it needed. A splash of bitters balances the cocktail with a touch of bitterness.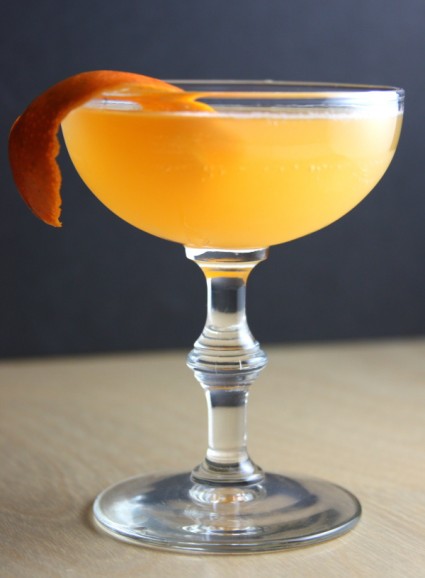 [print_link]
Ward 2010
For a truly elegant cocktail, be sure to strain the freshly squeezed juices with a sieve (a tea strainer or fine kitchen sieve works) to remove the pulp.
Juice of two small tangerines
Juice of ½ Meyer lemon
½ teaspoon of simple syrup (if you like a sweeter drink)
2 ounces Spiced Rum (Barbancourt or 1 Barrel)
1 ounce Maraschino Liquor
2 dashes of Peychaud bitters
Ice
Mix ingredients in a shaker with ice. Shake well. Strain. Garnish with the zest of one tangerine. To make your life easy, use a peeler to remove the zest from the orange.
Cheers!