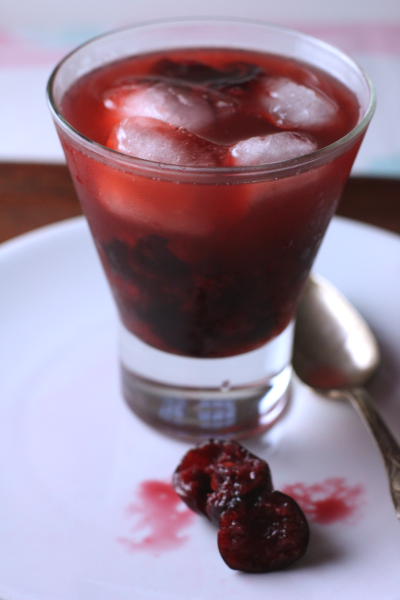 In the ancient tradition of master and student, the student will always get the crap beat out of them. All the abuse aggressive teaching ends the moment the student masters the knowledge they've been struggling to learn. Military basic training is like that. Sports teams operate the same way. Even Yoda was no pushover with Padawan learner, Luke. And so it is when you enter a kitchen to become a cook (or in my case, the Service Guru): you've got to put up with a lot of shame, frustration, and possibly sharp points (the kitchen is full of polished chefs' knives) on the way to mastering your station.
Once the ass-beating is done and the grueling hours of study and repetition turn into muscle memory, a kind of zen-like moment of release occurs. The student no longer tries. The student does. All the hard work results in something so graceful it makes the apprentice filled with pleasure (and less pain).
I still have a way to go before I am considered a master at my new job.
"In Japan, we have a saying, you can not make a sword with cold steel, " my new boss, Chef H said to me before he began my training this week. "It is only when it is very hot and fresh from the fire, that you can pound steel to make it thin and sharp. No matter how hard you hammer cold metal, it will never become a sword."
I grimaced a little. "So what you're saying Chef is that right now you're going to beat the crap out of me while I'm still new and malleable?"
"Yes," he said with a smile. "Yes, that is it exactly."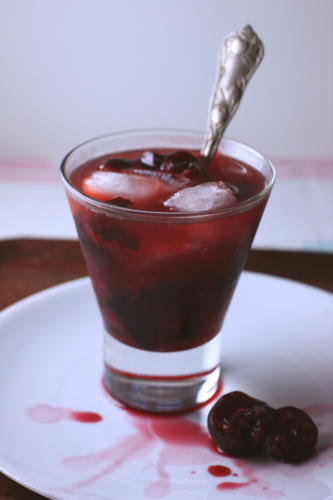 After several hours of training, I came home to study my menu description flash cards. Four hours of memorization later, I was hungry to get into the kitchen and do something I knew I could do well: make cocktails. Hand-pitting ripe Brooks Cherries—a blood red cherry that's an early-harvester—is messy and awkward at first, but end result is truly exceptional. Be sure to wear a dark apron over your clothes as you squeeze through those cherries to get the seeds to come out. The cherry juice is downright dangerous to textiles if you happen to wear anything other than midnight black.
[print_link]
Master Cherry Cocktail
Though just about any good bourbon will do for this recipe, I strongly recommend you not skimp on the Sweet Vermouth, it makes this drink. This fruity, bourbon cocktail is so delicious you'll want to serve it with a spoon.
6 pitted Bing Cherries
¼ lemon (a perfect wedge*), juiced
2 ounces Elmer T. Lee Bourbon
1 3/4 ounces Carpano Antica Sweet Vermouth
Hand-pit the cherries, being careful not to waste much of the juice. Put the pitted cherries and remaining juice to a pint glass, muddle. Squeeze the perfect lemon wedge into the glass and add bourbon and sweet vermouth. Add ice and stir 15 times, or until chilled. Serve on the rocks with a spoon.
*The Perfect Wedge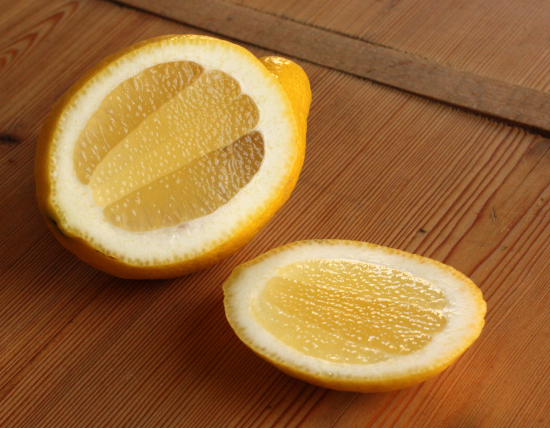 Taught to me by Chef Brian at Hatfield's Restaurant, the Perfect Lemon Wedge is the perfect slicing technique for citrus. Slicing the lemon just shy of the center of the lemon–from top to bottom–you cut away a perfect bit of lemon and avoid seeds all together. Squeeze the perfect wedge into drinks, or add to dishes on-the-fly while you're cooking.