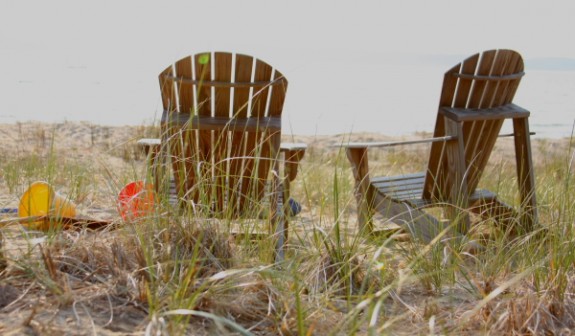 It's hard to get back into the swing of things after you've been on a good vacation. The brain struggles to crest the bumps of daily life. I can almost hear the tick-tick-ticking of my mind as it processes the basics: Where do I put the groceries? What should I say in this email? Where are my car keys?
Vacation is over, but my mind is water-logged with vacation memories. There are juicy mental-snapshots: family gatherings, sandy beaches, barefoot soccer matches, food adventures, inspiration from Zingerman's, my two-year-old niece "making cakes" with empty pots and pans, and humidity-induced thunderstorms. The memories clog my synapses as I attempt to get back to work.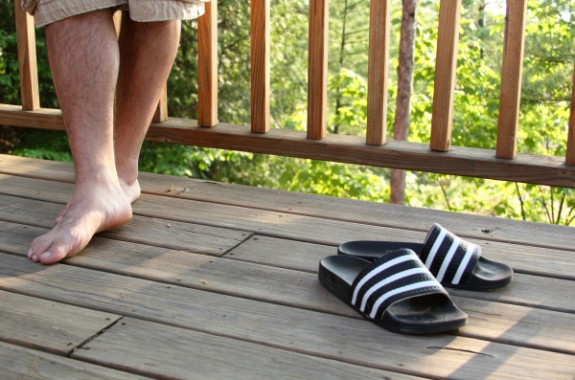 Other vacations to my husband's family home in Michigan haven't been as relaxing as this, since in the past I allowed myself whole chunks of vacation time for my freelance writing work. But this time was different. I vowed that this vacation would be for nothing more than relaxing and celebrating my parents-in-law's 50th wedding anniversary*.
Our holiday in Michigan started in a rural commuter outside of Detroit. Plymouth is the kind of town where kids can play ball in the street without fear of speeding cars and play on their front yard with a lo-fi water sprinkler. Our first few days were dedicated to napping and shopping for ingredients in Ann Arbor—which meant an obligatory visit to the incredible food emporium at Zingerman's, and buying lots of great bottles of vino at Every Day Wines for the upcoming wedding anniversary celebration.
On the big night of the wedding anniversary, there wasn't a dry eye to be found, as the bride and groom renewed their vows after fifty years. The five decade bride and groom–Roy and Luky—are big-hearted and generous people. They are youthful in their approach to life, laugh often, and are known to say wide-eyed things like "Wow, wow, wow!" or "Why not," as enthralled children would. Roy and Luky's dedication to each other and their family, as well as for causes such as Friends of Guatemala, make them an inspiration to their children, extended family, and friends.
Party guests—many of them aged more than 65 years old—partied like reckless teenagers and danced to the music of two mariachis. Countless cocktails and bottles of wine were served by yours truly.  It was a pleasure meeting each and every guest with a smile and an offer for a refreshing beverage to celebrate.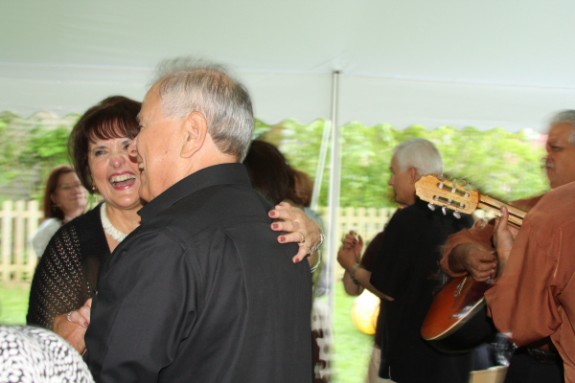 Al-Ameer, one of Dearborn, Michigan's most popular Middle-Eastern restaurants, catered the party with generous servings of lemony chicken, creamy hummus, velvety babaganoush, tabouleh, and salad. The wedding cake from Shatila—another favorite—was polished off in just minutes.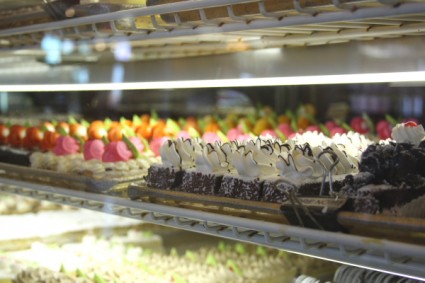 After the party, the family spent a lot of time in the car in search of great vistas and new food destinations. The blur of our car speeding past forests of leafy trees lulled me to sleep and kept me in a near-constant state of napping. We drove for hours to get to the home we rented in northern Michigan and took several trips around the upper Penninsula in search of the region's best wineries and food artisans.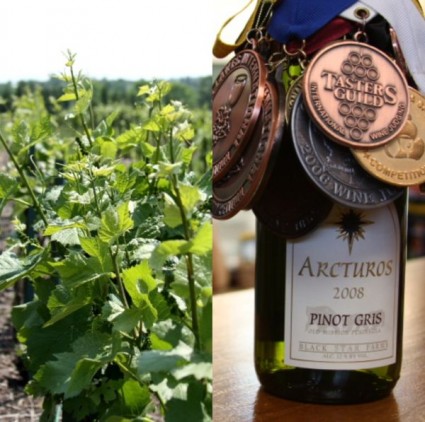 Black Star Farms
Part winery, horse farm, apple orchard, distillery, inn, and home to the Leelenau Cheese Creamery—Black Star farms is an agricultural destination. Black Star Farms is located in picturesque Sutton's Bay as well as on the 45th parallel—the same longitude as Northern Italy and Bordeaux. The northern band that connects these three wine making regions offers a cool climate and a short harvest, resulting in wines driven by acidity and balanced fruit.
Of all the wines I've sampled through the years—I must admit–I've never tasted any from Michigan. Black Star Farms was the Michigan vineyard that proved to me that a mid-western wine is one to be respected and enjoyed (frequently).

The wines I'm still thinking about (and planning to order) from Black Star Farms were the 2009 Arcturos Sur Lie Chardonnay and the dry 2009 Arcturos Riesling. The Sur Lie offered a round mouth feel from the vinification technique, fruit and acidity of a crisp apple, and a refreshing lightness that almost felt like effervescence. The Arcturos Riesling has a hint of sweetness, floral nose, and an approachable acidity that made me want to drink a few glasses with my next meal.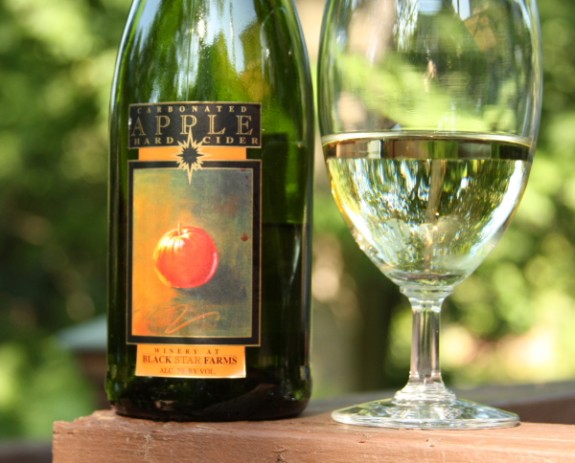 The one item from Black Star Farms that truly blew me away, however, is their Hard Apple Cider. Sophisticated and playful, the cider is aromatic, semi-sweet, and laden with tart apple flavors of crab apples, honey crisps, greenings, antique burnettes, and golden delicious apples. This low-alcohol cider has lots of great acidity, making it a perfect pairing for just about any sandwich—especially one from Zingerman's.
Black Star Farms: Old Mission, Traverse City (231) 944-1270.
Leelanau Cheese
Another great find from Black Star Farms is the artisan Raclette from Leelanau Cheese. Made by a husband and wife team, Anne and John Hoyt craft their award winning cellar-aged Racelette cheese on site at the farm. Named the best cheese in America in the World cheese Championships in 2007, the Leelanau Raclette is made from a recipe perfected in Switzerland as the cheese of choice for melting over vegetables, potatoes, and bread. Using milk of free-range Holsteins, the aged Raclette is mild in flavor and perfect for melting.
Leelanau Cheese:10844 E. Revold Road, Suttons Bay, MI 49682; (231) 271-2600.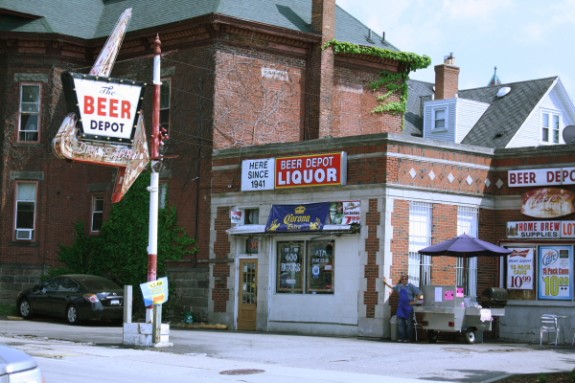 Other recommended food destinations to check out in Michigan:
*Also, I wanted to be sure to rest my brain before starting a new job. But that's a whole other story. I'll be spilling the beans soon, I promise!