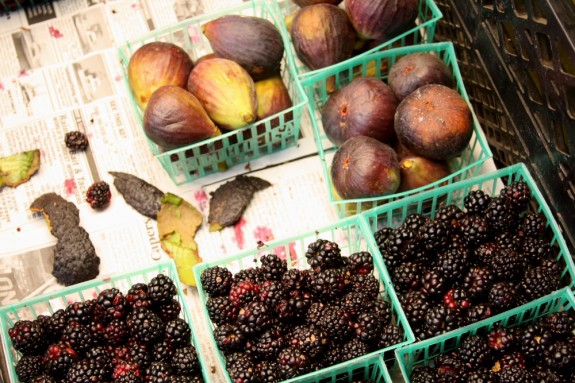 My raison d'être of becoming a blogger almost three years ago was simple: I needed a place to tell stories about food and what I knew about the restaurant business. My blog wasn't created to change the world. It was built to describe it.
Because my goal for this website wasn't to become The World's Most Popular Food Blogger, or make millions off of advertising, there have been a lots of things I don't do. I don't use a computer program to tell me how to search engine optimize my posts for key words. I don't write about topics I think will gain me advertisers' dollars or corporate clients. I don't go to blogging dinners just to get free meals. What I do is write. I write about things that fascinate me and make me want to learn more. I celebrate the underdogs. I enjoy the company of passionate people. I participate in this blogging world in order to participate in a virtual salon on food and expression.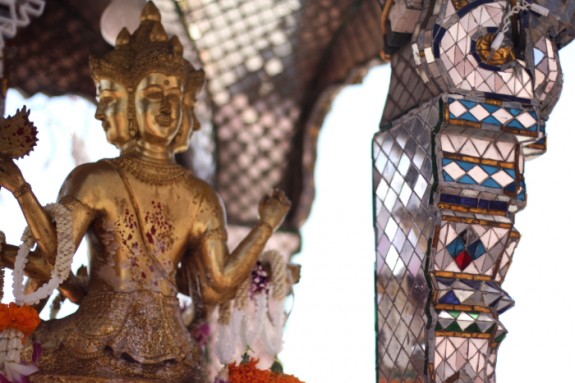 I do, however, come from a background of acting and doing improvisational comedy. My training in saying YES to every challenge I'm faced with makes it very hard to to ignore the voice I have inside me that demands I do things that are well beyond my comfort zone. This internal voice—the quiet champion's whisper that said it was a good idea to quit my job as a screenwriter and take up blogging—often asks me to do things that scare the hell out of me. Things like auditioning for food shows, speak at conferences, network with big time food bloggers, go after big dreams, and enter myself into food blogging competitions, like Project Food Blog.
In choosing to enter the Project Food Blog competition—an ten week competition to see who would be the Next Food Blogging Star and something that I've been writing about for the past month—I decided to take a chance on myself because it would push me to be the best I could be under unusual circumstances. I knew the competition would be a difficult and full of impossible deadlines, odd tests of skill, trials of character, and tests of stamina. I learned there was a certain amount of campaigning involved, and while I tried to ignore the feeling of competing in a popularity contest—I enjoyed discovering the voices of other food lovers and writers.
As the competition continued and I made it through each round, I found my confidence soar. Despite long hours at my restaurant job, I was able to meet difficult writing deadlines and post stories that made me excited. I watched with amazement as my friends and family voted me through round after round, despite their clear bewilderment on how to navigate the confusing links at Food Buzz.
I had made it! I had accomplished the deadlines! People really liked my post! They really like me! And then—after receiving a Twitter message that told me I had made it through to round five–I learned I had failed to make it through to round five.
I felt the wind taken out of my sails. I failed at competitive blogging.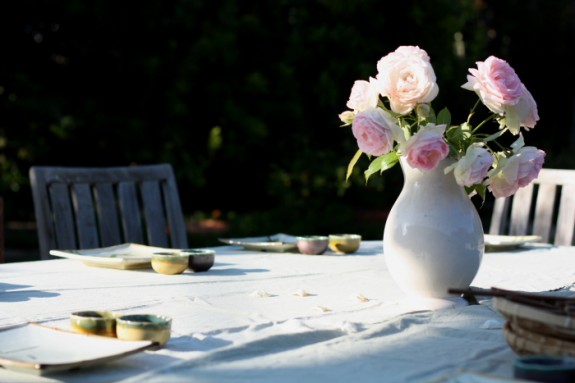 Over the weekend I grappled with pangs of defeat, emptiness and disappointment. I felt like a teenage girl who thought she was going to the prom and never got the invite from the boy she liked…And then–when I saw I was being just as silly as a teenage girl–I got over myself.  I brushed off the dust of disappointment and dented pride and saw the diamonds left behind from my Project Food Blog experience.
I had found new writers and bloggers I admired (Jun-Blog, Z Tasty Life, The Cilantropist, The Cuisinerd, and The Lunch Box Project) to help fill up my well with beautiful inspiration. (If you haven't already cast your vote for this round of Project Food Blog, these blogs will not disappoint!) Thanks to the challenges of Project Food Blog, I have a much fuller world of inspiration to draw from.
Thanks to you for reading and continued support. It's nice to have someone to write for. Whether or not I win the prize.