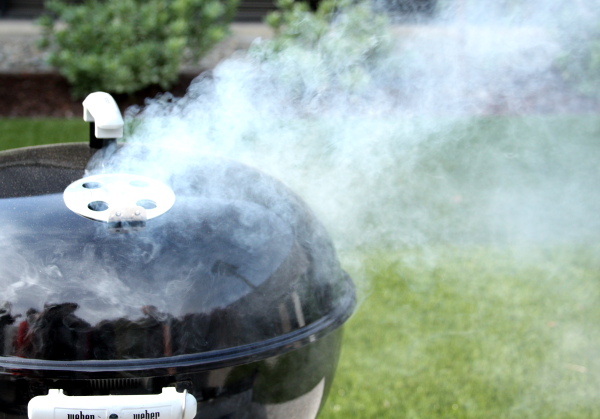 Ever since taking Spring's leap forward time change, the extra hour of sun has me looking for just about any reason to step outside and marvel at the shining quality of our new and improved daylight. I take impromptu walks to the coffee shop for a mid-day pick-me-up and then go the long way home so I can snatch a few more minutes to admire the beautiful light as it clings to the edges of neighbors' trees.
Yeah. I'm odd that way.
But just when I started to wonder if I was the only one who was looking for a reason to spend a little extra time outside, I began to notice the smell of backyard barbecues floating through the entire stretch of my neighborhood.
Relief swept over me. Thank goodness! I'm not the only one feeling the need to enjoy the outdoors. It's Spring! It's grilling time.
Thanks to the generous people at Kingsford*, I'm prepared (and certified!) for the beginning of barbecue season. Last weekend the Kingsford team invited a handful of journalists, food bloggers, and recipe developers like myself to Las Vegas to study the art of BBQ and grilling trends at their annual Kingsford University event. And when the whole thing was over, they even gave me a certificate of proof that I graduated from their grill school.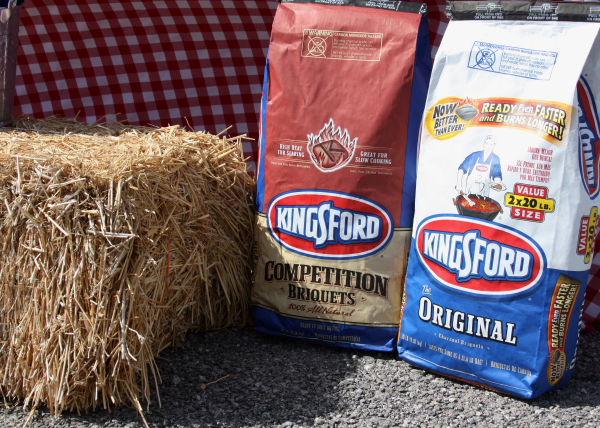 Let me tell you, I've never enjoyed school so much. For two days of coursework, we spent hours studying the quality of well-grilled meat, eating, and getting to know each other (I was especially thrilled to reconnect with my friends Tamar of Starving off the Land, John from Food Wishes, and Michelle from SFQ). After an incredible dinner at CraftSteak and a good night's sleep, attendees gathered under a tent in a dusty parking lot outside of the Las Vegas Motor Speedway to observe grilling techniques, cocktail making, and expert butchering from a panel of experts. There was even some time set aside for all of us to watch a NASCAR race.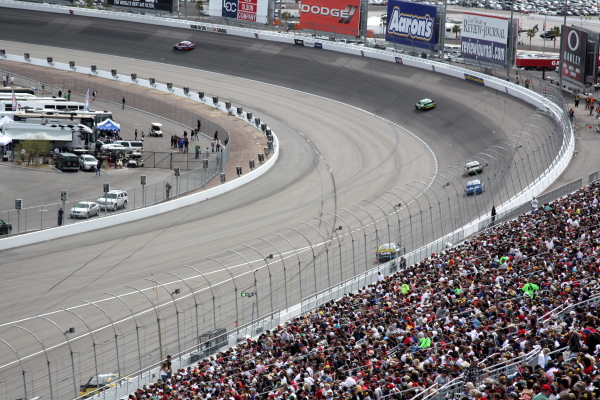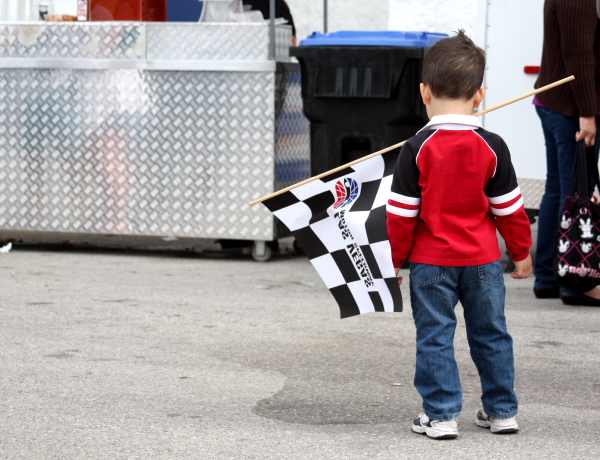 University "faculty" included industry leaders in the world of meat, grilling, and the science of BBQ. People like Chris Lilly, a champion pit master and head chef of Big Bob Gibson Bar-B-Q in Decatur, Alabama, and Stephen Gerike, a chef, butcher, and Director of Food Service Marketing for the pork board shared with attendees their expertise and hard-earned knowledge in butchery and BBQ.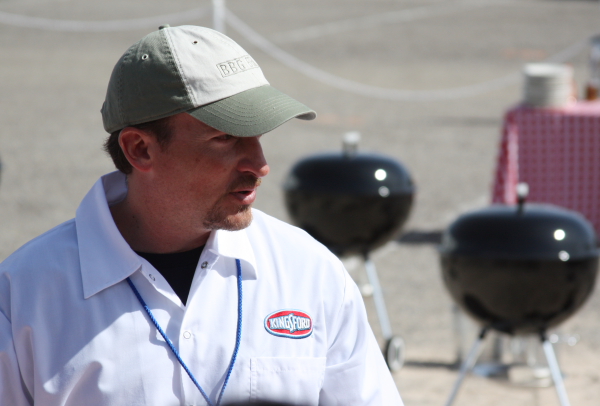 To be honest, compared to many of the attendees of this year's Kingsford event, I am something of a grill novice. I don't own a smoker, a high-tech barbecue pit, or even a stand-up charcoal grill. I am an apartment dweller with a love of beautiful weather and a trusty little picnic grill that's stored in a laundry room closet. But just because I can't load up my cooker with enough charcoal to smoke a brisket the size of an anvil, doesn't mean I don't take grilling seriously. I do. Especially when it comes to cooking outside of the box and using the techniques I learned at BBQ school.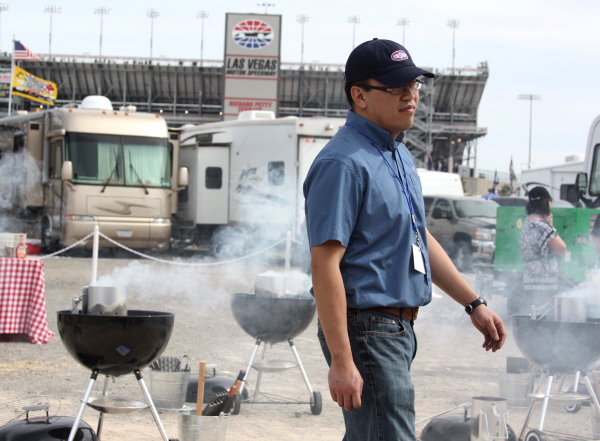 One revolutionary thing that I learned at Kingsford U–and something that I'm excited to experiment with in the upcoming weeks (dare I say months?!)–is the process of using the grill to develop flavors for tasty beverages and cocktails. Leave it to a senior scientist at Kingsford Charcoal to come up with the idea for a grilling lemons to make a smoky, herb-infused lemonade.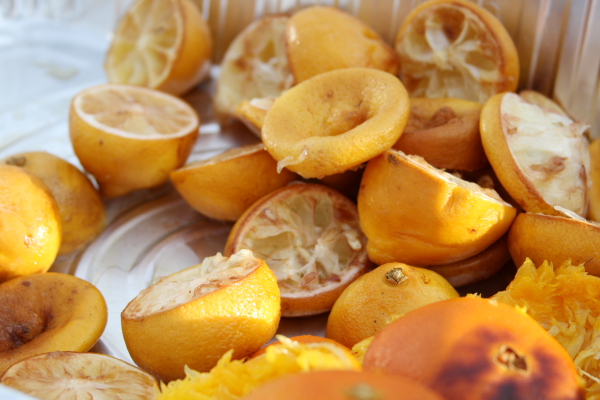 Marcus Wang is the man behind the off-the-grill cocktail idea. Thanks to his trusty grill, scientific mind, and Kingsford Charcoal, Marcus developed a way to amplify the flavor of citrus and to infuse the flavors of smoke and herbs into simple syrup. In addition to making the juicing process easier for under-ripe citrus (dry lemons get soft and juicy from the heat), grilled lemons and oranges can develop round and smoky flavors from the grill.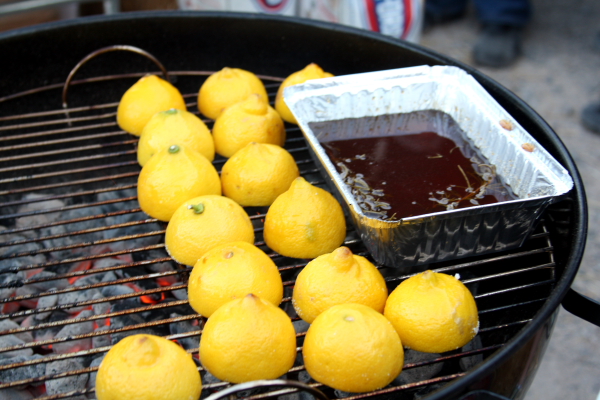 Now that daylight stretches into early evening hours and the air is warming with the coming of Spring, why not step outside and get grilling? This is a perfect way to celebrate the flavors of Spring!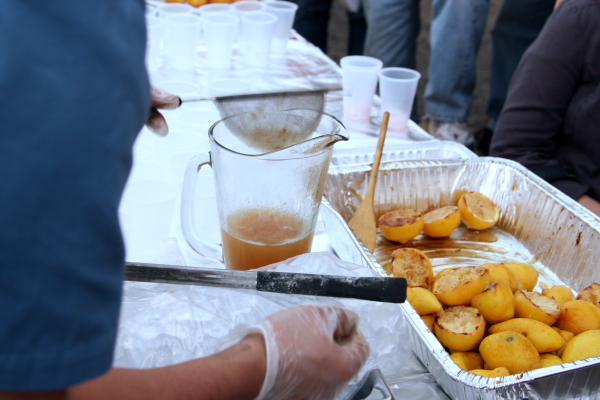 [print_link]
Grilled Lemonade
Courtesy of Marcus Wang, senior scientist at Kingsford Charcoal
Golden brown from the infused simple syrup and smoky lemons, this is a drink that can be made as a midday sipper (just add soda water or iced tea) or can be dressed up with your favorite hooch (Bourbon, Gin, or Vodka) and sweet garnishes.
For the Lemonade:

6 lbs of lemons, cut in half (about 16 lemons)
4 tablespoons of sugar
water
For the Rosemary Simple Syrup:
½ cup water
½ cup sugar
½ cup honey
2 rosemary springs
Instructions:
Build a fire using charcoal briquettes for indirect cooking. Once the charcoal briquettes begin to ash over, you're ready to cook.
Cut the lemons in half. Dip the sliced side of each lemon into the sugar to thinly coat it. Place the lemons cut side down on to the grill. Grill until the lemons begin to char. Remove the lemons when they're done cooking and continue cooking the lemons in batches.
Meanwhile, add the honey and sugar together in a disposable aluminum pan, stir. Add two sprigs of rosemary to the sweet mixture. Place the pan atop the grill grates over the direct heat. After 10-15 minutes and the mixture becomes warm, taste for flavor. Continue to cook the syrup on the grill until you can taste the infusion of rosemary. Remove the syrup from the heat.
When the lemons are cool enough to touch, begin juicing them. You can do this with your bare hands or use a lemon squeezer. Be sure to place a colander over your juice container so that the pulp and seeds are strained out from the lemon juice.
Add half the rosemary simple syrup mixture to your lemon juice. Taste for sweetness. Add more simple syrup according to your preference for sweetness. If the lemonade is too tart, consider adding some water.
To make an individual drink, fill a glass with ice and add the sweetened lemonade mixture. You can modify this drink with the juice of a grilled orange, iced tea, soda water, or to make a tasty cocktail, I suggest you add 2 ounces of bourbon (Four Roses or Elijah Craig) for a wood-smoked flavor or, if you want something a little more dry and aromatic, try a dry English Gin (like Plymouth).
Garnish Ideas:
Rub the pulp side of a lemon slice along the rim of the glass and then dip the rim into sugar. For an extra level of difficulty, brulée the sugar for a candied rim.
Candy lemon peels
Spear blueberries on drink skewer
Top with a specialty bitter (like Grapefruit bitters or chocolate bitters).
*Kingsford generously paid for my trip to Kingsford University. The opinions expressed in this post are solely my own.