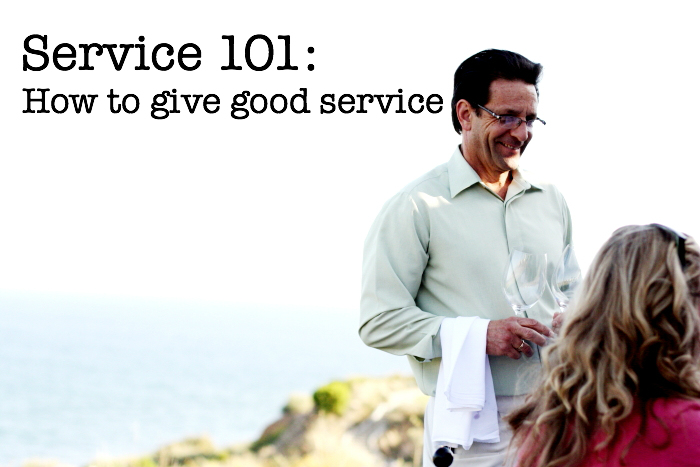 "Hospitality exists when you believe the other person in on your side."               –Danny Meyer
The first time I became aware of this important dynamic of service, I was in my mid-twenties and more than a few years into my career as a bartender.  I'm not sure why I hadn't seen the important link between the service person who gives a damn and an engaged customer. I might have been naturally inclined to give that sort of service, it took an extraordinary waiter with international charm to make me realize the equation needed in order to create a memorable service bond.
The restaurant was called Dali, a small Spanish tapas restaurant that straddled the border of Harvard Square and Somerville. I went there for a romantic evening out with a then boyfriend, and we were taken care of by an older fellow with grey hair and a thick Spanish accent. He was what I called "a lifer", a person who never got out of the restaurant business. He carried himself with proud gait of a professional but was also suave and flirtatious. The waiter winked at my boyfriend with a knowing smile and made me feel like the most beautiful woman in the room. He made us feel like VIP's as he coaxed us through the menu in a playful and knowledgeable way that felt equal parts conspiratorial and friendly.
Thanks to his service, the sangria was like nectar, the food was mind-expanding flavorful, and everything he suggested showed us a whole new world in food.
I glowed for days after that dinner. It wasn't until later, when the gauzy haze of perfection began to fade, I was able to make out some of the key guideposts of what made his service so spectacular. His service was flawless. His movements were graceful. The waiter's timing was spot on and, above all, the man made us both feel like he wanted nothing more than to be the best server in the world for our important celebration.
The Dali waiter showed me the importance of a guest feeling like they were the best thing that happened to him all day. He showed me the power of making a guest feel like they were taken care of, and cheered on until they had the best time of their lives. This lesson is something I carry with me in all that I do.
Tips on how to give Great Service
1) READ your guests:
When approaching a guest, read the body language, energy, and banter as you approach the table. What are the cues you pick up on? Maybe the guests are on a first date and nervously banters. Maybe the guests are old friends who desperately want to catch up. Perhaps the diners are business associates hoping to get to the meal as fast as they can. Regardless of who your guests are, you can use your powers of observations to figure out WHO your guests are.
2) LISTEN to what they want
3) IDENTIFY what your guests need:
By carefully listening for cues and clues of what a guest likes and dislikes, you will be more able to find a way to identify what your guest wants and how you can get it for them. Be aware of the need to treat guests individually when multiple guests at one table may have divergent desires.
4) Tailor make your response to the specifics of the guests' needs:
Communicate to the guest in a manner appropriate with their needs that you identify with them and will do everything you can to make sure they are satisfied with their experience. Note: how you deliver information to a guest is just as important as how you deliver food to a table.
5) Ensure the food and service is impeccable:
Match your actions with your words. Stay on top of the ordering, delivering, and clearing of food. Read the energy of the table as the food comes out. Be aware of new needs that will come up throughout the service. Checking in with guests, changing the flow of service as necessary, and reading your table's energy throughout the course of the meal will help to make a satisfying dining experience for your guest.