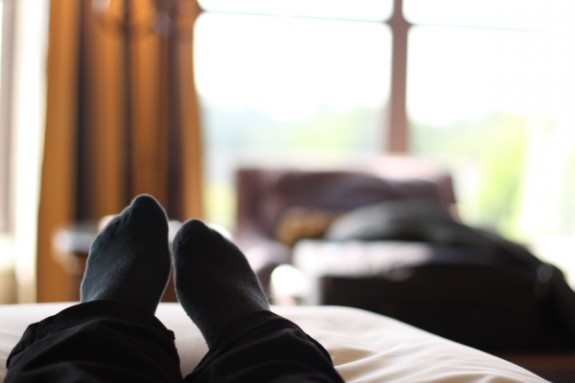 When you become part of the food industry—be it as a waiter, bartender, busser, sommelier, manager, prep cook or chef—you begin to see the world of restaurants in a different light. You recognize restaurants for what they are: an unpredictable canvas colored by impulsive personalities, precarious technology, a collection of various talents, and volatile products.
And yet, despite how many service industry professionals there are in the world, it's a wonder how few great service experiences there are to be had.
We restaurant people know the naked truth and bitter reality of what it takes to create a great dining experience and aren't shy to express our opinion of how others in the service industry are doing. Because, though we may not be on duty, restaurant professionals are almost always observing, tracking and scoring service and the quality of the food we consume–even if it is just a taco from a shiny truck on a street corner.
It's rare when restaurant professionals have a great meal or impeccable service. But when we do, we're sure to tell everyone we know about it. Great service is just that rare.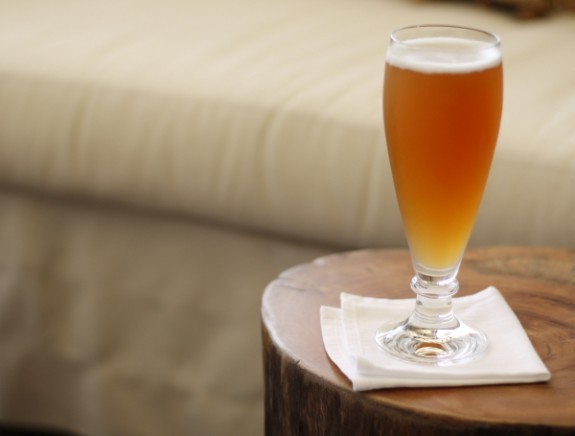 I don't know about you, but when I get great service I feel like I have front row seats to the best rock show in the world. I flush with excitement, a feel like I want to squeal with delight, and I feel doubly alive. Great service fills me with pride. Pure service has grace and professionalism that humbles me and reminds me how I can be better. What makes great service stand out is a unstudied professionalism, attention to detail, humility, and true hospitality. In the words of Ari Weinzweig of Zingerman's, great service is like pornography. You know it when you see it.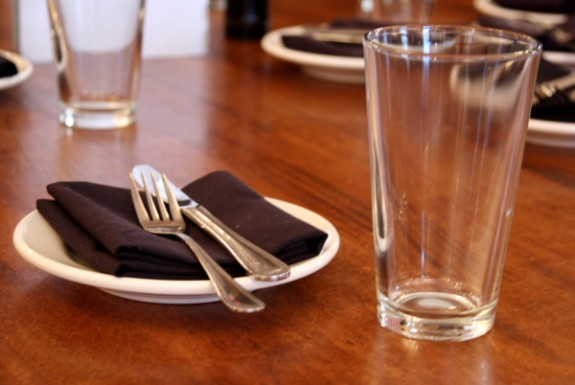 In fact, some of the most memorable service experiences I've experienced have happened in Ann Arbor Michigan (home to Zingerman's—my mecca for learning the fine art of giving great service). And now, most recently at two hotels, The Avalon in Beverly Hills (who has invited a number of bloggers to experience dinner and drinks at their outdoor dining lounge) and The Langham Hotel in Pasadena.
My experience at the Langham Hotel came just last week after I booked a room for a one-night getaway for my husband and I to celebrate our 3-year wedding anniversary. From the first to the last minute of our stay, the hotel staff were relentless in their pursuit of superior hospitality. The men and women had poise, a friendly attitude, and what seemed like a secret device imbeded into their uniforms that allowed them to be psychic. The anticipated every need before I knew I needed it.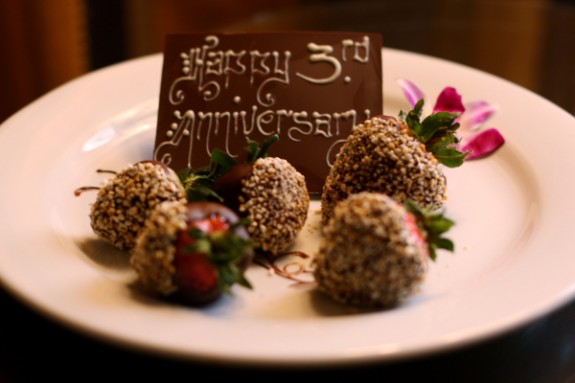 The front desk clerk noticed my husband holding a champagne bottle wrapped up in a paper bag and offered to send up  an ice bucket and champagne glasses. A uniformed man with a feather duster recognized our glazed look of confusion as my husband and I—hungry and dizzy from skipping breakfast–meandered down a long hallway in search of the dining room. "May I help you find your way?" he asked and didn't hesitate to wait for us as I eagerly snapped picture of a beautiful vista outside the window. "Right this way," he said with a smile. Later, after we ate in their outside patio, my husband and I went to our elegant garden-view room* to relax. A few minutes after settling in, there came a faint knock on the door. It was a man with a plate of chocolate-dipped strawberries. "Compliments," he said. "We heard it was your anniversary. What better way to celebrate than with chocolate?" After one bite of the juicy strawberries and dark chocolate, I couldn't have agreed more.
We called the hotel concierge for help in finding a reservation for our special celebration. Later, we discovered a hand signed letter discretely slipped under our door to confirm our reservations and a time we could expect the hotel's shuttle bus to take us to the restaurant. Once we boarded the shuttle we were surprised by the enthusiasm of the young shuttle driver who made us feel welcomed the moment we stepped inside the bus. Rather than offer us banter, the driver's conversation was friendly, gracious and hospitable.
We were not yet a few hours into our stay at the Langham and already my head was swimming with happiness. I wanted to pinch myself.  The service guru being out-serviced? I had to know how these people did it.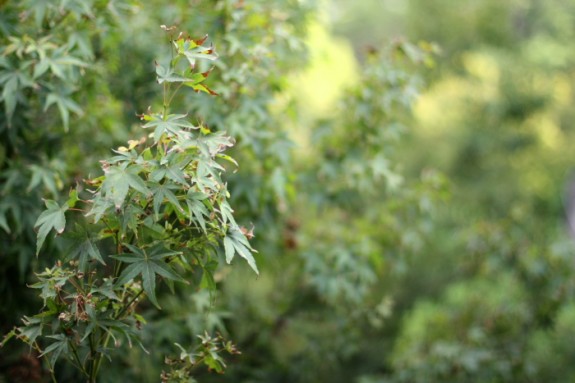 I decided to poll the hotel shuttle driver for some inside information. How was it that the Langham inspired such great service from their staff? "Beyond good pay and breaks," he said, "They feed you lots of incredible food." He stopped to pay attention to the road and then added thoughtfully, "and all the hotel managers respect us. They don't talk down to us. They give you criticism and feedback in a nice way. They don't belittle you. They respect what you do."
Respect. Professionalism. Good work environment. Good food. An appreciation for true hospitality. All of these things are the markers of a business that values great service. Perhaps that's why there aren't more great service experiences in the world. There's so much demand for customer service, the managers in charge belittle their staff and make them feel less than capable in being the best that they can be. Thanks to the Langham, I saw that it was possible to see great service happen at every level.
Here's to giving and getting more service.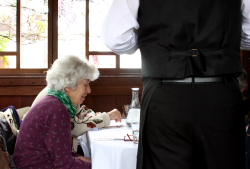 * I did not receive any payment or stipend for this trip from the hotel. I did, however, pay a slightly reduced media rate for my room because I am a freelance journalist.