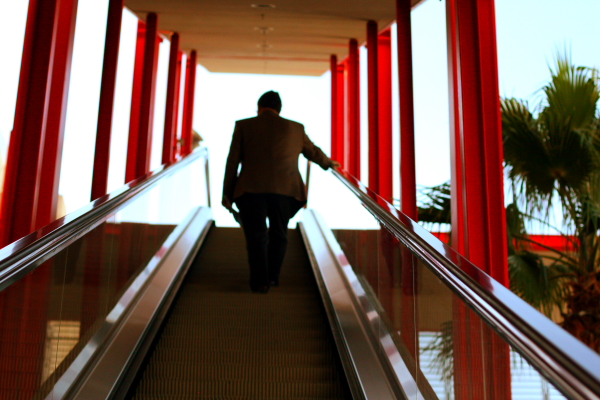 The morning starts as afternoon. A cotton pillowcase is the first texture of the New Year to greet me. Next comes the crushing pressure in the skull that only champagne and sweet bourbon cocktails can give. Then there's the dry rub of dehydration on my tongue. My need for water is intense, but that want is superseded by the weight of my hangover.
Happy New Year.
It's at this moment–the instant when I am overcome with a compelling need for something greasy, unhealthy, and heavy on the bacon–that I remember to write my New Year's resolutions. Later, over breakfast, I'll thank my lucky stars I didn't drink more than I did and then jot something down in a notebook. Waiting until the last minute to write my resolutions was a convenient way of avoiding the deeper work of preparing for a new year. I could easily jot something cheery and hopeful down, post it up by my desk, and then do my best to work towards those goals. If I didn't hit the mark, it wasn't a profound loss because I hadn't invested too much time into my plans.
At least, that's the way things used to happen.
For what feels like the first time ever, I'm approaching the New Year with a clear vision of what I want to achieve. For almost two months now, I've been taking a sober look at my life. I've spent the winter holidays alcohol free and have used all the extra time and energy I've acquired to figure out what's my place in the world. I'm wrestling with the question of what's expected of me as a human being.
This year, I've got my resolutions written and a vision for my coming year penned way in advance of the ball dropping. Clearly, when you write your New Year's resolutions says a lot about where you are at in your life.
Back in what feels like the olden days, I convinced myself that the reason why I waited until the last moment to write out my resolutions was because I needed to let inspiration run through the rough grains of the 365 days of the closing year.  But the real reason was that I was afraid to take an honest inventory of my life and see where I was headed. I was perfectly content to skim the surface of my life.
Luckily, things are very different around here this New Years.
This New Year's day will start early. I'll rise before the sun and don hiking gear for an early morning trek up one of LA's bramble-covered canyons. I'll have my typed out list of resolutions folded up in my pocket (in case I need it) and I'll spend the morning communing with nature, fellow Angeleno's, and my higher power. And, it should be noted, I will not be hung over.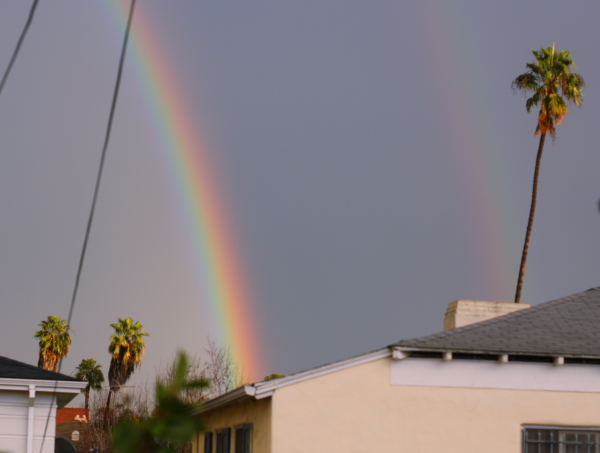 2011 Resolutions
Rather than continue my life skimming the surface and doing what seems like the best choice, I resolve to be humble, get quiet, and listen to the inner voice inside that tells me exactly which way to go. For that reason, I'm not making specific goals for this blog or my career. Instead, I'm writing down a theme for my coming year: Truth. Faith. Dedication.
Here at this blog, I will embrace (and unearth) the truth, avoid the lazy post, and give as much as myself as I can. 2011 won't be about conquering the world, mastering SEO, or winning any prizes. It will be about creating honest writing, insights, and food you'll be excited to eat.
I will create an authentic life and pursue work that fulfills me and gives back to the world. This New Year will be about living a daily practice of giving back to the world; loving my husband, family and friends; and living a fulfilling artistic life. I want my work to benefit others and support my life.  I resolve to let go of regret and a life that's phoned in.
I want to live in gratitude for what's been given to me.
Thank You
To start of the New Year on the right foot, I'd like to thank you for coming here o' these past twelve months. I want to thank you specfically for taking the time to read my words. I'm so grateful to have you in my virtual family.
I'm honored by the wonderful teachers, mentors, friends, family, chefs, and threshold guardians who have influenced and transformed my life. Thank you.
I'm indebted to the great artists—Matt, Shauna, Penny, Todd and Diane, Michael, David and lots of other incredible people I don't have room to name—who inspire me to higher heights. I am humbled by the friendships of my food blog posse—you know who you are, you incredible and beautiful women, you—and the leader of the pack, Gaby. I'm blessed to have you all in my life. I'm thankful for my family and my friends Leah and Neal who got me through some of the darkest days of 2010.
I'm stunned by the incredible opportunities this blog has created. I thank those that gave me a chance to express myself about the things I truly care about: writing at the FoodBuzz conference, food blog ethics at Blogher Food, ethics of online food writing/criticism at the Columbia Journalism Review, and food journalism for Squid Ink.
I'm thankful of all the little and big things that happened along the way. The great meals, the beautiful journeys, the unexpected twists and turns. And mostly I thank God for showing me about the transformative power of love and faith.
Happy New Year to you. May you find and make true your vision for 2011.