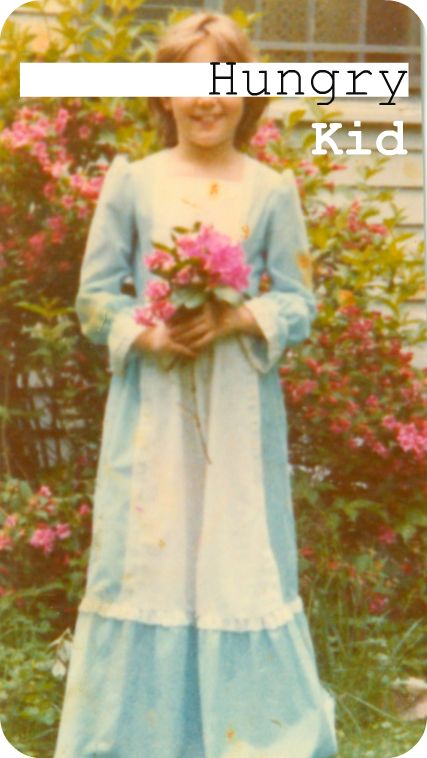 Hunger is a powerful thing. In a country where status and positioning get valued above happiness, shame can be even more powerful.  Shame has a way of hardening up like a thousand pound bead of amber that drops through the depths of your heart and deposits itself on the very bottom of you. It's still there but it can no longer be seen. It's only until you bring shame to the surface and deal with it, that you can let it go.
Shame can stop you from doing things. It can stop you from admitting to doing something wrong. Or even telling the truth about something you did right. Shame may be the main reason why childhood hunger is such a huge problem. Struggling families with kids feel so much shame they don't take the help that's available to them. Often, shame trumps the pain of hunger.
My most recent post about Share Our Strength (an organization looking to eradicate childhood hunger in America) wasn't as honest as it could have been. I let deadlines take precedence over the need to be honest. I did a little research, quoted a few good stats, and attached a recipe. Infused vodka makes a very nice gift. That's enough, right?
The thing is, I was afraid to tell the truth. I was once a hungry kid.
I hesitate to write this for fear of hurting anyone in my family. Yes, I was hungry once. No, I wasn't hungry for long stretches of time. But the pain of being hungry as a child and powerlessness I felt because of it, marked me. Neglect lived everywhere in my childhood home. But nothing affected me as much as the neglect I experienced in the kitchen.
That's why I'm taking the time to circle back, get humble, and open myself up to the honest truth. Because, in order for me to do the work that I'm supposed to do in service and in writing, I need to be vulnerable and honest in everything I put down on the page.
Luckily, I don't have lots of memories of being hungry. But one day in particular–the day I tried to get help—sticks with me. It sticks with me because the cry for help was ignored and judged by a trusted neighbor.
Perhaps it's vanity (or fear, or even shame) that keeps me from remembering the general year of the shameful day, but it was during an exceptionally rough period when my parents fought day and night about the finances. The memory starts in the kitchen of my house. I'm eight (maybe nine) and I've just gotten home after a day of middle school. I'm with my little brother (he's five or six), and we're alone. I don't recall if my mother left us a note telling us where she had gone, or what. All I know is that at that moment I was certain that my father was at his job in Boston. Because that's where my father always was. At work.
I remember my brother whining. He was hungry. I felt it too.
I climbed up onto the counter to get a good look inside the kitchen cupboards. I found only jars of dried lentils, spices, and boxes of tea. A bag of cereal hidden away in the back of the cabinet caught my eye. I poured the contents into two bowls, only to find worms crawling inside. I screamed, and then quickly pretended there was nothing wrong. I didn't want to frighten my baby brother. It was important to be responsible and be a good older sister. I shouldn't scare him with details.
I remember the feeling of panic filling my small body as I peeked inside a bag of rice and flour and found the similar pattern of worms and dusty moths. The refrigerator was no better. It was a display box for little jars of mustard and ketchup. The crisper saved shriveled carrots and rubbery celery for our garbage pail.
Frustration overtook me. How could there be nothing for us to eat? Why didn't we get to have chicken nuggets or white bread sandwiches with the crust cut off, just like the other kids? The Brady Bunch never had to go through this sort of thing.
"That's it," I yelled. "I can't take this any more."
I did the only thing I could think of. I grabbed my green winter coat, put on my boots, and headed for the door.  I didn't have a specific plan. All I knew was that we needed a snack. I told my brother I'd be right back.
I recall walking the long driveway to the Drinkwater's family home on tip-toes. I wasn't sure why, but I thought it would be better to reduce the noise of my boots on the iced driveway as I approached the house. I should be nice and quiet, I thought. Anything to be respectful. I was about to ask for something.
I eyed the neighbor's Volvo station wagon. Several sets of skiis were mounted to the roof. The Drinkwaters—the pilot dad, the stay at home mom, and the perfect blonde boys—were the closest thing I knew to filthy rich neighbors. As far as I was concerned, this idea of mine was going to be easy. These people were sure to have more than enough food to spare. They were going to thank me for taking all their extra cookies and white bread off their hands.
Once I got to the Drinkwater's front door, I rang the doorbell. I recall waiting in silence as I daydreamed about the peanut butter and Marshmallow fluff sandwiches I'd soon be eating. The front door opened and Mrs. Drinkwater, a short woman with a perfect S-curve of blond hair—opened the door. She was dressed in business clothes and had a stern look on her face.
I remember thinking in that brief moment that maybe I should run away. But it was too late. I had committed myself to the act of begging. I had to feed my brother and me.
"Yes?" she said. She stared at me with a detached air that reminded me of all the rich people I had ever met.
"We're hungry," I said. "There's nothing in our house to eat."
Mrs. Drinkwater said nothing for what felt like hours.  I looked downwards in shame. Her gaze was like screws going into my skin. My eyes landed on my dirty winter coat.  I saw yellow marker stains and grease spots at the cuffs of my turtleneck with strawberries on it. I pulled my arms behind my back. I prayed she hadn't noticed.
"Where is your mother?" she asked.
"I don't know," I said. Just past Mrs. Drinkwater's storm door I could see the living room. It was perfect and clean. The house smelled like Sloppy Joes.
"There's nothing in your house to eat?" she said. My face went warm. I was ashamed for thinking she could actually understand my need for help. Why wasn't she inviting me in?
"And your father? Where is he?"  she asked. More judging. I remember thinking that everyone was going to find out that I was stupid and poor.
"He's at work," I said.
She gripped the glass storm door. I couldn't understand why she kept me outside on her snowy front step. I shifted my feet inside my rubber boots. The fake fur had rubbed away and all I could feel were my bare feet against rubber and snow. It was then I realized I had made a very big mistake. I couldn't trust this woman for her help.
I looked over my shoulder at my house. It seemed so far away from me now.
"I'm sorry to have bothered you," I said.
"I will talk to your mother," Mrs. Drinkwater said. The click of the knocker as the door closed was as loud as a yelled insult.
I cut through the woods so that the trees could mask my slow walk home.  The quiet, everywhere sound of my boots crunching in the snow sounded so sad I thought I could cry. Even though I lived in that house until I graduated high school, I never went back to the Drinkwater's house again. I don't know that I've even ever looked up their driveway ever since.
I wish the story ended with Mrs. Drinkwater taking me aside and giving me a little money. Or how a casserole miraculously appeared on our front door the next day. But the real ending, was actually a long, slow end that came in the form of many tears, more hungry days, and lots of dealing with the neighbor's awkward looks.
Poor on the Inside
No matter how hard I tried to act like all the cool kids, I always knew my secret was out. Everyone knew I was poor and pretending to be middle class. Our house might have looked nice enough on the outside, but on the inside, the rooms gave my family's financial woes away. Our hand-me-down couch was covered with sheets. Our windows didn't have curtains or shades. I knew we had money enough for a house, but not enough money for all the bills. Some days the phone didn't work. In winter my brother and I loaded up the wood stove with logs my father cut so we wouldn't have to burn expensive heating oil.
So what do I think about Mrs. Drinkwater now? Well, lots. I feel sorry for the woman. A person who would not help a neighbor's child is small and fearful. I feel angry, too. How she could ignore a hungry child and serve only a large helping of judgment is something I will never understand. Maybe she had her own secrets. Maybe she had an inner pain so deep she was trying to protect me from it. Who knows. All I know is that the adult I am today wishes she could have been the kindly neighbor with a gracious nature, an abundant larder, and the simple grace to show up unannounced to my childhood home with a casserole.
But what happened, happened.
Childhood hunger in America is a hard issue to look at because the people who are affected don't always fit stereotypes. Some hungry kids are clean cut, good looking, or rough-around-the-edges and doing their best to keep up appearances.  A hungry child will often do anything it takes to maintain whatever normalcy and routine they have because there isn't much else left in their lives with structure.
A hungry child is vulnerable little human without many options. I know because I was one.
Donate to Share Our Strength ($25 can help feed a child three meals a day for a month, $100 will give 25 full grocery bags of healthy food to a hungry family)
Raise money for a family in need on the crowd sourcing/social media fund-raising site, Crowdrise.
Donate your time to a local shelter.
Make a care package for a person in need.
Sponsor a family in need.