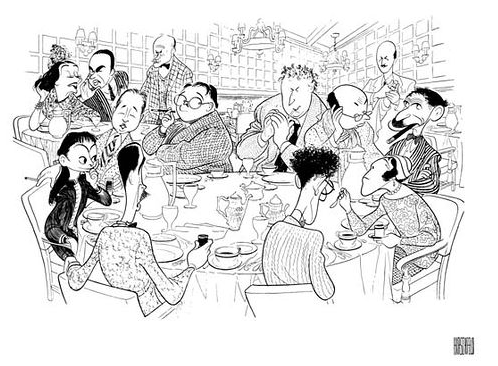 Going on a summer vacation isn't a unique concept. But a group of food bloggers vacationing together? It's a somewhat unusual idea, considering how our friendships all began.
We started as strangers with a common bond. We got to know each other over website pages. We forged friendships over Twitter and the occasional get together. Press trips and conferences followed. But rare are the times when we food professionals come together without an conference or PR event to motivate long periods of time together. Unfamiliar are moments that aren't devoted to networking, talking technology, and sharing food stories.
We've perfected the art of eating together. But a vacation?
The plan was simple. A small group of food blogging friends–Matt Armendariz, Adam Pearson, Maggy Keet, and Gaby Dalkin–would gather together at a retro-house in Palm Springs for a mini-vacation. There would be no agenda and no to-do list. We would be without PR wranglers and our time together would be devoid of "break out sessions". The only objective was to spend time together and relax by the pool.
Later, I would find out there would be wigs. But more on that later.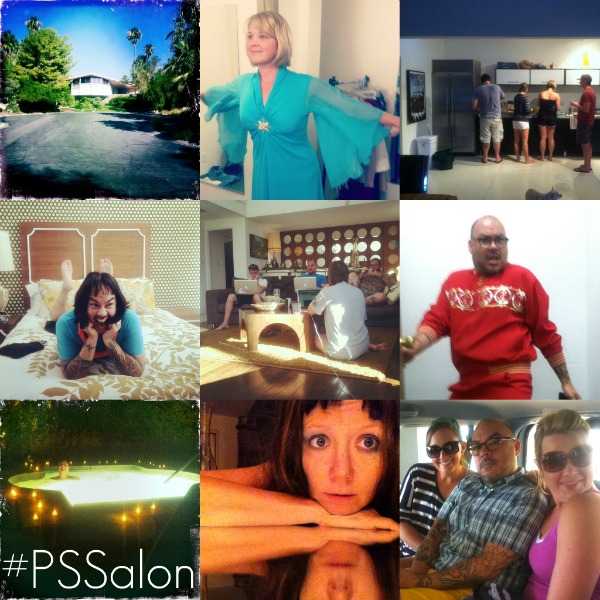 #PSSalon
I've spent my entire artistic career quietly dreaming of a day when I would be invited to sit at a table with great thinkers, writers, artists and confidantes. I never could find my fellows in the performing world. I failed to locate true collaborators in film school. Was my dreamy ideal of a 17th century salon–a place where great thinkers and artists would come together to inspire, critique, and develop their craft–a pipe dream?
Truth be told, it wasn't until I joined the food blogging community almost four years ago, that I began to experience a modern academy.  How we food bloggers influence, encourage, and drive each other to achieve great things through our online work and social media maneuvering is something to behold. It is exactly what I had been yearning for all these years.
It wasn't until I took my place at that gaping-holed dining room table in Palm Springs with the likes of Matt Armendariz, award winning photographer and designer; Adam Pearson, a professional food stylist; Gaby Dalkin, a personal chef, driven business woman, and online personality; Maggy Keet, a writer, visionary, and co-founder of the non-profit Bloggers without Borders–that I realized that the hashtag #PSSalon was a true representation of what was happening. We didn't push. We didn't schedule. We just let things happen. We coaxed each other to investigate our motives and our professional opinions. We explored hard topics, engaged in witty banter, and artistic criticism.
Palm Springs Salon became a 2011 version of the 1920's Algonquin Table.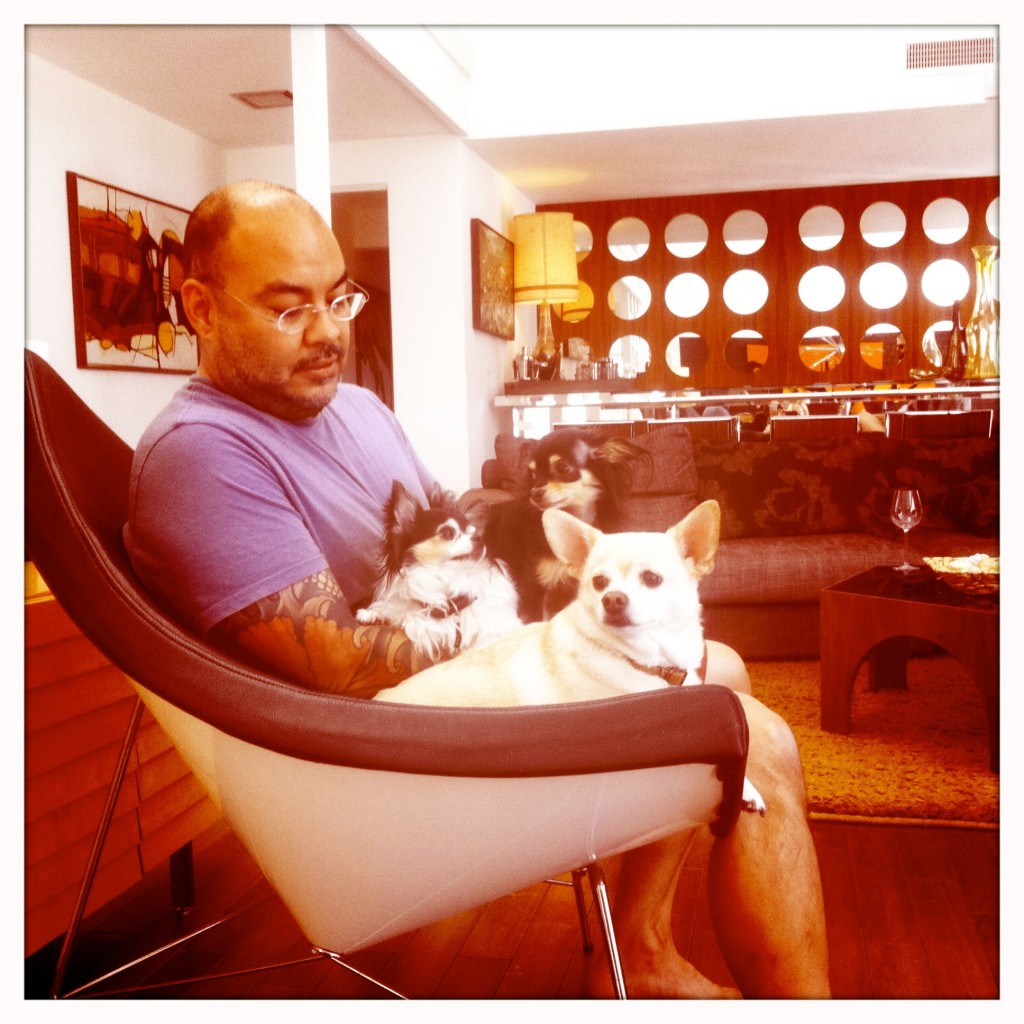 The refrigerator was filled to capacity with fresh ingredients, beautiful produce, and handpicked wines. The granite countertops held overflowing bowls of avocados and tomatoes for Gaby. We gathered to cook and clean together and dream up the next meal.
The living room became the gathering spot for laptops and iPhone charging. The dining room table was where we ate, played Uno, and tossed witty banter about the state of our craft. We talked about developing business plans and writing cookbooks as we lounged on floaties and paddled in the sky-blue water of the pool.
There were quiet early morning moments before the sun rose, where we silently sipped lattes freshly brewed from Matt and Adam's Nespresso machine, caught up on our emails and scanned our brethren's sites. Between tanning by the pool or cooking up the next meal, we took writing breaks and did work.
When inspiration hit, we grabbed wigs. We developed characters and unravelled intricate story lines from our collective imaginations. We shopped at thrift stores and found outfits so outrageous, fat tears ran down our faces as we laughed at the oddity of it all.
Yes, social media sites like Twitter, Facebook, and Instagram break open whole new realms of opportunity for friendship. Conferences are great for a quick face to face. But if you believe that the work you do online is more than a hobby, then invest in your craft. Work hard and save your pennies. Find great thinkers and artistic confidantes.
Think beyond networking and agendas.

Plug in, get quiet, and invest in yourself and others.

Luxuriate in roomy exchanges.

Enjoy the great company of inspiring people.