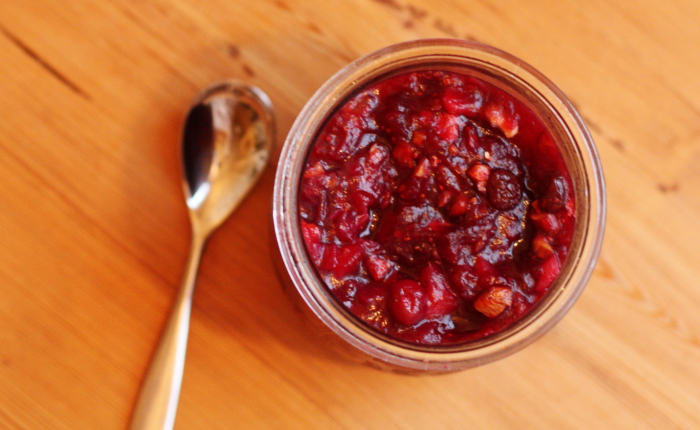 I always thought of myself as a mature kid. Markers of my full grown abilities were imagination, a faculty for prolonged unsupervised play, and a talent for cooking.  If I could cook–it seemed–I was old enough to take care of myself.
I learned the basics young. In nursery school my teachers showed me how to mix chopped cranberries, orange zest, and sugar in a bowl to make a simple cranberry sauce. By second grade I could put together a bowl of cereal without help, spread butter on toast, and decorate apples with cloves for Christmas ornaments. In third grade, I mastered cinnamon sugar toast and began learning how the numbers on the toaster could turn frozen food into something warm and satisfying. By the time I reached the fourth grade, I could make snacks for my brother and sister when we got home from school and oversee my siblings in their raucous play.
Being able to cook made me employable. I was a babysitter by age 10.
Maybe its because I was the first born. Perhaps, it was because I was self reliant. It may be the fact that I was an independent child capable of feeding herself and her siblings. I could re-heat chicken nuggets and fish sticks without anyone standing over me. I made pizzas out of pita bread, Ragu tomato sauces, and chunks of the random cheeses my mother bought at the grocery store. I was creative with my cooking. I found recipes in cookbooks and began dreaming of the meals I would cook.
Dreams become reality
The summer after I turned ten, my mother packed an extra big suitcase for a trip across the country. I held my breath as Mom filled the olive green suitcase with big sweaters, cotton pants, and prayer beads. She stuffed a canvas bag with my sister's baby clothes and toys.
"Are we going on a trip?" I asked.
My mom put her hand on my shoulder. "No, honey. I'm going to Oregon to help take care of Aunt Mary," she said. "She's sick and I need to go help heal her." She stuffed a dirty bottle into her meditation bag. "I'm taking your brother and sister with me."
Tears the size of ripe berries ran down my face.  "But, what about me?" I said.
"You're the oldest," my mother said. "You're old enough to take care of yourself."
The trip lasted much longer than any of us expected. Months went by before my father began asking for some kind of resolution. Divorce or the return of the children, was his stance. By early fall, my mother put my brother and sister on a plane home back to Massachusetts. She would be returning a few weeks later, she reassured us.
My plan to be the well-regarded independent child had backfired. My self-reliance made it easy to leave me alone.
It was a cold fall night when my mother came back. She felt like a stranger. I was frightened by my anger, disappointment, and need for her love.  Mary had died.  I got my mother back.
I dressed in my best outfit. I showed her a photo album I lined with stickers that I had purchased with my allowance money. I showed her silver and gold unicorn stickers, shiny brown teddy bears, and sparkling rainbows. I put on an audio cassette I had recorded myself singing a song I had written. I described the meals I cooked while she was away. I bragged about the make-your-own-pizza restaurant I wanted to open for kids like me.
My mother hugged me. "I'm sorry I was gone for so long," she said.
Cranberry Chutney
Ever since that nursery school cranberry sauce, I've had a big love for the tart and sweet condiment. I've experimented with tons of different recipes. I found this original recipe in the book The Thanksgiving Table by Diane Morgan a while back and have been changing it up over the years.
Cranberry Chutney
Adapted from The Thanksgiving Table, by Diane Morgan. Makes about 2 quarts.

4 cups fresh or frozen cranberries
2 1/4 cups organic sugar
2 Saigon Cinnamon sticks if you can find them. Or use regular cinnamon sticks.
1 teaspoon of salt
2 Granny Smith or Arkansas Black apples, peeled, cored, and cut into 1/2 inch dice
2 firm Bosc or Anjou pears,  peeled, cored, and cut into 1/2 inch dice
1 small yellow onion, diced
1/2 cup currants
1/2 cup dried cranberries
1/3 cup diced crystalized ginger
1/2 cup whole hazelnuts or almonds, roasted and chopped

Mix the cranberries, sugar, 1 1/4 cup of water, salt, Saigon Cinnamon, and spices in a deep saucepan. Bring to a boil over medium heat, making sure to stir frequently to dissolve the sugar. Cook for approximately 10-15 minutes, or until the cranberries begin to pop open.  Adjust the heat so the mixture can begin to simmer. Stir in the apples, pears, onion, currants and cranberries. Cook and stir frequently until the mixture becomes thick (about 15 minutes). Remove from the heat. Stir in the nuts.

Let the mixture cool to room temperature. Discard the whole allspice pod and cinnamon sticks (if you can find them!). Refrigerate in a tightly sealed container for up to 3 months.

Perfect for turkey or as a condiment on sandwiches. Or, for a savory twist on dessert, put on top of ice cream or yogurt.