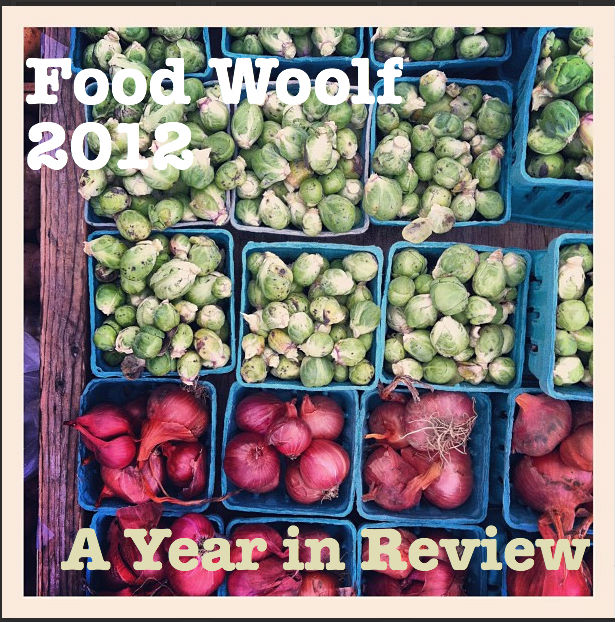 It may not be best to dwell in the past, but it doesn't hurt to look back and appreciate all that's happened.  So rather than write a post featuring top recipes or big news stories of the year, I thought I'd take a little time to write something of a gratitude list for this blog in 2012. It has been an eventful time filled with great lessons, delicious recipes, and outstanding moments for me and my family. I hope you don't mind me sharing them with you!
Perhaps the most valuable lesson of 2012 was to slow down and appreciate the little things. Despite the whirling speed of new tech toys and cool apps, I began to apply mindfulness techniques to my life, work, writing, and even social media. Slowing down may not have been instinctual when I started this year, but after twelve months of meditation and mindful action–I find that I have much more joy and gratitude for the little and big things that happen throughout my day.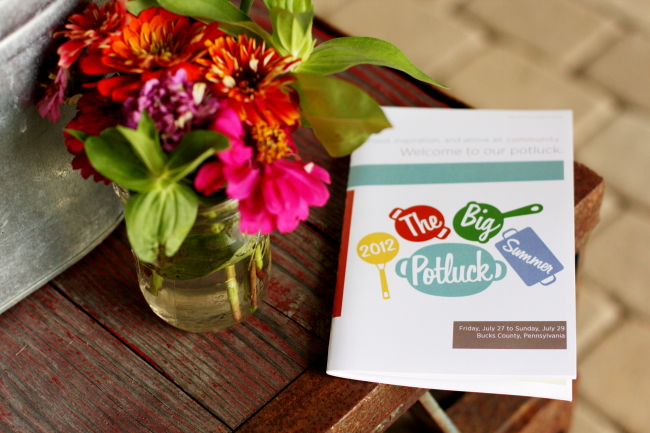 I had the honor of being a keynote speaker at The Big Summer Potluck. I thoroughly enjoyed seeing my new internet BFF Maggy Keet and speak with all the good and big hearted people about Mindfulness in the Digital Age.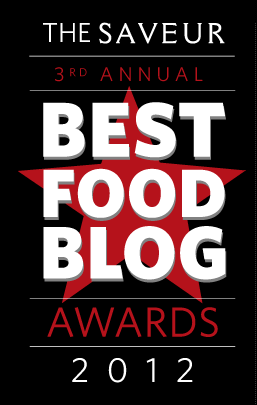 I was nominated for Best Literary Food Writing in April by one of my most beloved food magazines, Saveur.  I might not have won, but knowing that the incredible food writers and editors at Saveur had considered my writing worthy of recognition was award enough.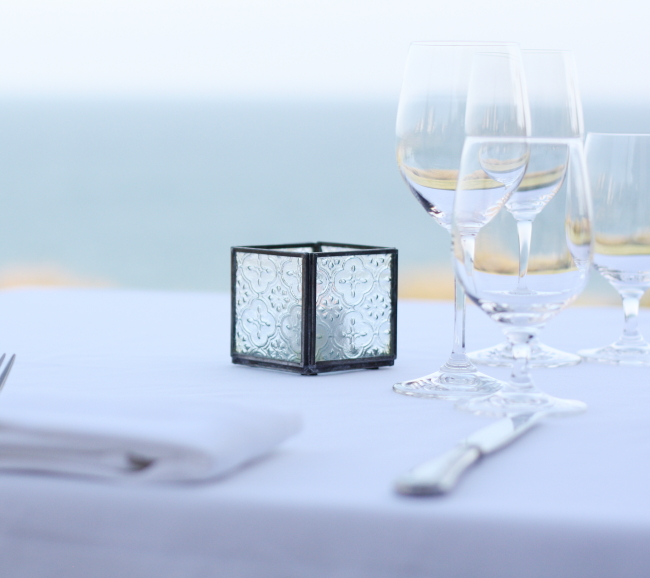 I continued telling my story about being an LA-based restaurant consultant in my Service 101 essay series. I spoke about the need for restaurants to consider teaching  better bussing. I wrote about restaurant concepts that work, why guests should keep an open mind when visiting restaurants, how I enjoy my work in restaurants, and how I am working a compassion practice in restaurant dining rooms.
Other landmarks during the year that was rumored to be the end of the world included a very busy year in my work of opening restaurants. Some of my clients included Milo and Olive, Karen Hatfield's Sycamore Kitchen, and the artisanal hot dog stand of Neal Fraser, Fritzi Dog. In addition, I celebrated five years of blogging and became the proud mama of a puppy.
I had the good fortune of enjoying some travel during my year. I visited San Francisco and saw my friend Michael Procopio for a great meal and later he suggested I visit the unique/edgy/performance art coffee shop called The Red Door. Experiencing a meal there was revelatory and completely mind blowing.
There were many great meals and restaurant moments in 2012.  While I may not have spent half as much time I would have like to writing about the meals I enjoyed during my twelve months of 2012, I did manage to snap several hundred pictures of my repasts via Instagram.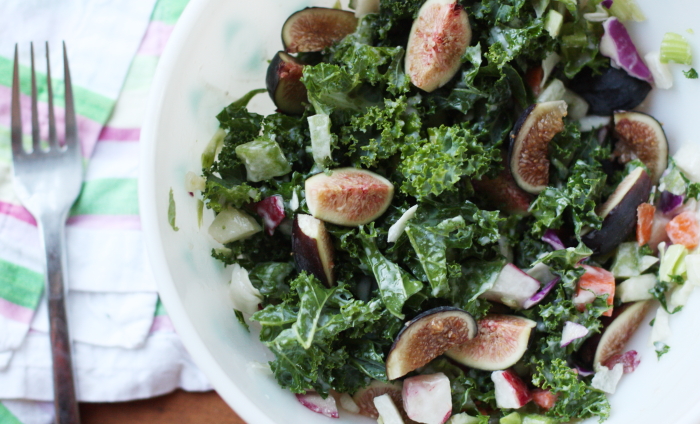 Beyond my meals in restaurants, I found my way into my own kitchen and created a few recipes of my own. A few that I'm most proud of include my simple, and delicious recipes for a Sriracha Chicken, and Kale Salad that was inspired by one of my favorite new restaurants (and clients!), Sycamore Kitchen. My favorite recipe of the year–made so by its versatility and highly addictive flavor profile–is my savory cranberry compote I made last month.  Even though Thanksgiving has come and gone, I've made the recipe a few more times since then. In my last batch I halved the amount of dried cranberries and added dried cherries.
I am grateful for so many things, including my family, friends, and all the great people I have had the good fortune of meeting during this year. Most of all, I appreciate and thank you for reading, writing such kind comments, and supporting my writing. I wish you all the best in 2013 and may all your dreams and goals be exceeded in the new year.
Love and peace to you and your family. Happy New Year!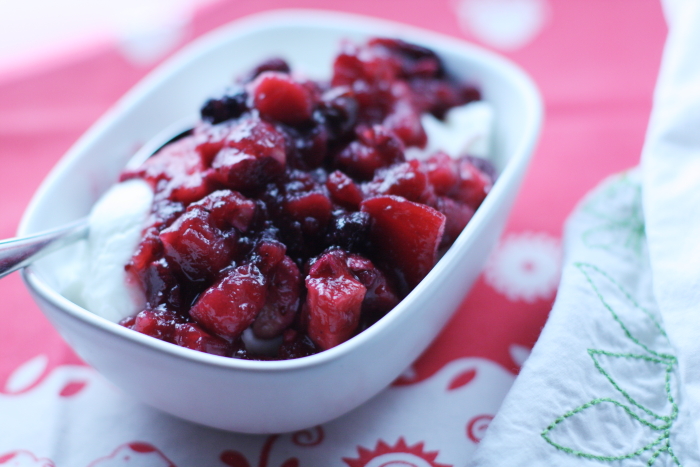 Cranberry Compote on Greek Yogurt

Of the many uses of the compote (as a spread for sandwiches and a sweet/savory condiment for turkey and chicken), my favorite may be as a topping for yogurt and ice cream. I love how the sweetness of the cranberry sauce compliments the flavors of an unsweetened Greek Yogurt. I especially love putting it on top of Fage: it's low in fat and super creamy!

1/4 cup of Cranberry Compote
1 cup of Fage (or plain) Greek Yogurt

Put the yogurt in a bowl and top with compote. Stir in to sweeten the creamy yogurt.

Suggestion: Add nuts or granola for an additional, crunchy texture. Enjoy!