Welcome to Service 101: a behind the scenes look at the food service industry. Today's topic: restaurants as a business.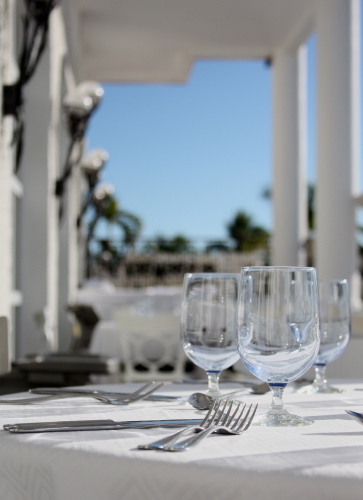 Lots of people pay for the luxury of eating out.  But how is it those very same diners don't think of restaurants as a business? Though the average diner understands the concept of paying the bill at the end of the meal, many see restaurants as a kind of public service for their neighborhood or city. For them, the restaurant is a public space put there to serve their culinary and social needs—rather than a place of business that is designed to assist them in getting sustenance in a pleasant atmosphere.
Take for example The Angry Late Guy. He books a table for four on a busy Friday night at 8 pm, but doesn't show until thirty minutes after his reservation time. The restaurant holds the table for the gentleman and his guests for 15 minutes, but when he never arrives, the restaurant does what it must do: they give the table to someone else. Why? Not because the restaurant is spiteful, disorganized, or uncommitted to serve their guests. It is because they are a business, and empty tables cost restaurants money.
Airplanes leave gates and trains leave their station without tardy passengers every day, and yet, when Angry Late Guy saunters in well past his reservation time, he becomes indignant. How is it his table still isn't available? Angry words ensue.
Looking to appease the unhappy guest, the manager extends an olive branch with this offer: We can give you a table but we must ask that you give the table back to us in an hour. The Angry Late Guy accepts.
One hour and twenty minutes later, the waiter drops the check.  The Angry Late Guy insists that he isn't done with his meal. He'd like to see a dessert menu. The manager approaches the table, apologetic. He offers to have desserts wrapped up to go for the guest and reminds the gentleman of his agreement. "How dare you," yelled the guest. "I am a paying customer!"
The Angry Late Guy storms out of the restaurant, promising never to return again. Later, while the man fumes at home, he vows to make the restaurant pay in some way for his mistreatment.
Moments like this happen every night at restaurants all across the country. But they don't have to.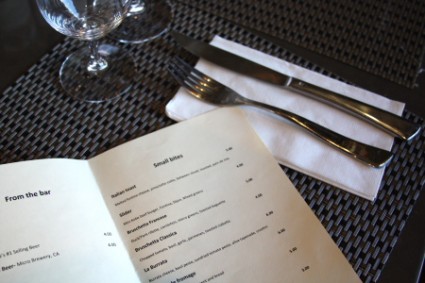 The fact that customers can not believe that restaurants are a business, is the very thing that keeps many diners unhappy every time they go out to eat. The customer that continues to believe restaurants are a public service will forever be destined for disappointment. These are the very same people that rant online about arrogant restaurateurs that sat them late (due to people like Angry Late Guy), gave their table away, had the gall to charge corkage, or presented a check with gratuity added to a large party.
Perhaps it is the comforting atmosphere of a restaurant, mixed with the primal act of consuming food and beverage, that blurs customers' understanding of reality. But the cold hard fact is that restaurants, on the whole*, are a low-profit business that requires customers to follow a certain business model: they should order food that appeals to them and should consume it within a reasonable amount of time (approximately one and a half hours to two and a half hours, depending on the restaurant) so that the next guest can be served. In order for diners to enjoy themselves they need to wake up to the cold hard fact: restaurants are businesses.
If a leisurely dining experience in a beautiful atmosphere without any fear of losing your reservation because you're more than a few minutes late is what you truly want, I suggest you make a reservation for a picnic table at your nearest community park. Because guess what folks, restaurants are not pretty rooms filled with picnic tables: they're a business.