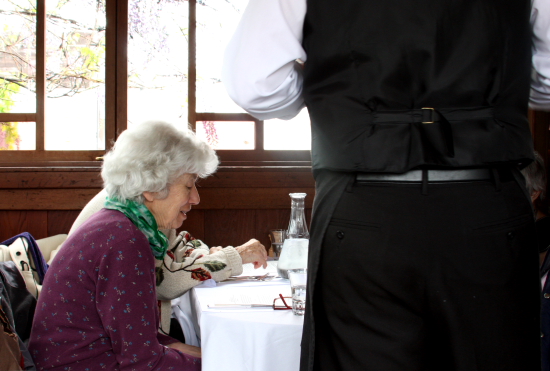 I respect restaurants. I respect people. So why is it that so many diners don't respect me when I'm dressed in a waiter's uniform?
The answer is simple: many customers don't believe waiters to be professionals and therefore don't merit their respect.
As a server and bartender, I am expected to be friendly, courteous, and skilled at my job–regardless of how poorly my diners treat me. If I greet a table with a smile and they glare at me with hate, I must pretend that their attitude doesn't affect me. If a guest barks because they feel uncomfortable not understanding the menu, I am required to empathize and respond with kindness. If a patron interrupts me while I am helping another guest, I am obligated to defend the other diner's right to service while maintaining good communication with the impatient one. If a dish comes out of the kitchen that a particular guest doesn't like, I am expected to apologize and assuage their anger—regardless if I am accused of intentionally trying to ruin their big night out.
Fine. I'm a professional. I can handle big expectations. But what is expected of the guest? Surely human kindness should be on the list.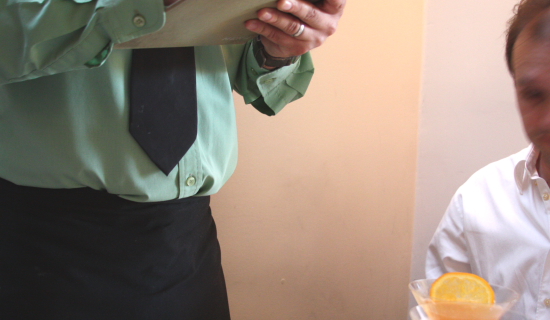 In reality, however, many believe that the only thing expected of a diner is payment at the end of the meal*.  Requirements like showing up for a reservation on time, reading and respecting a restaurant's policy, listening to a server read back their order to make sure no errors were made, and not stealing restaurant property are ignored.
Who the hell says I have to be civil, is the inferred battle cry of many diners.
Come on. Really? Is offering basic human kindness really all that difficult? Is civility really too much to ask for?
I've heard the argument before—most waiters don't act like true professionals and therefore shouldn't be treated with respect—but the truth is, professionalism isn't the real issue here.  There are plenty of proficient and skilled wait staff in the world–I count myself as one of them—that are just as prone to being treated poorly by guests, simply because of our position. The world is filled with tons of angry and unhappy people that have no use for words like civil, kindness, and respect. They're too busy perpetuating misery in their lives by spreading as much hate and anger as possible. Who am I to expect something more than payment (which is easily denied) in return for my services?
Is the belief system that service industry professionals don't deserve respect based on classism? Prejudice? Discrimination? Or intolerance?
It's true that waiters, bartenders, bussers, and restaurant managers are in the humble position to serve. But so too is the ambulance driver, the social worker, the politician, the nurse, and the minister. Surely those social servants are treated far better by those they attend. Why shouldn't servers get a small portion of that respect?
I'd love to hear your thoughts on this issue.
*Even payment is a point of contention for many diners.
Other Service 101 Posts: