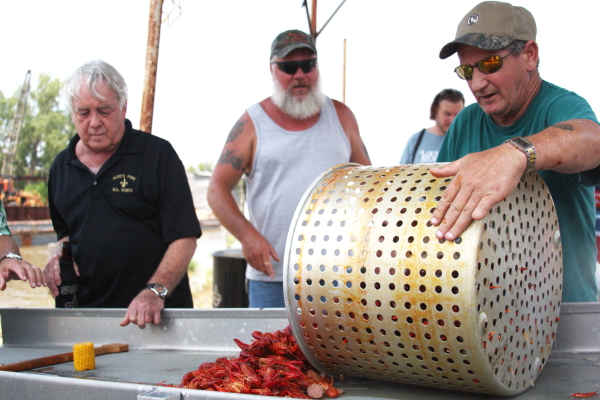 Food isn't just a meal in New Orleans, it's a way of life.
Of all the states I've visited, I have never been to any other American city where its inhabitants are so closely aware of their cultural history and culinary traditions.
New Orleans is a mélange of spicy cultures (French Canadian, Spanish, Africans, English, German, Italians, and Native American) that has created a uniquely colorful people with strong ties to family, food traditions and a shared heritage.  I was charmed by the stone-lined sidewalks, Creole townhouses with iron-worked balconies, and hotels like the French Quarter's Bourbon Orleans Hotel that have marketing materials that tout ghoulish history more than amenities. Brass bands paraded through the streets as second-liners [see glossary, below] danced a two step and waved handkerchiefs over their heads in celebration of marriage.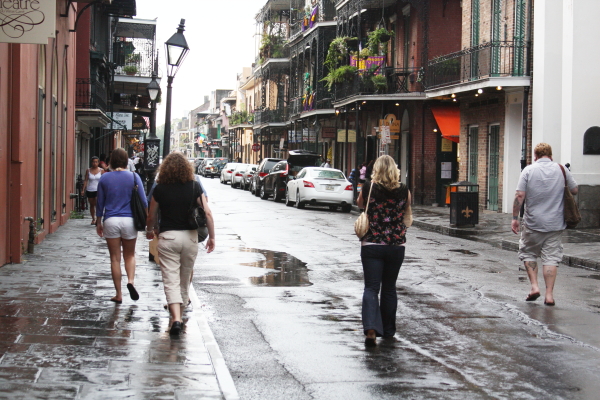 Always, the locals repeated this constant refrain: indulge in the city's most famous dishes and forget about the caloric aftermath.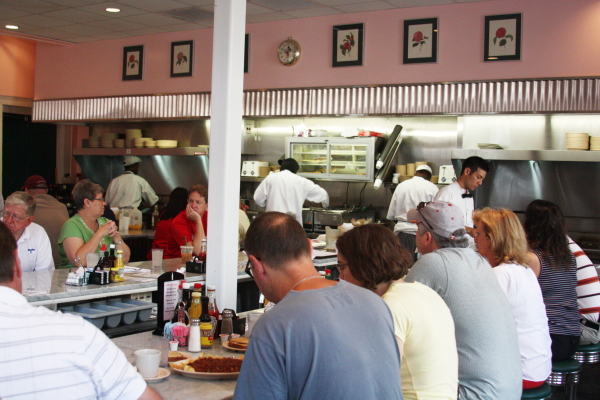 The food tour
For almost one full week, the food blogging tour of Louisiana was given unlimited access to culinary professionals and abundant samples of the state's culinary bounty. Luckily for our bellies, our itinerary of eating started slow. But as the days went on we managed to shock even ourselves–professional eaters that we are–by the sheer amount of food we were able to consume.
On our first night in the city, Blake Killian, the man behind BlakeMakes, summoned us to our first dinner at Bistro Maison de Ville. Bow-tied waiters served a multi-course dinner dedicated to the theme of showcasing the best of Louisiana seafood. Course after course, we marveled at the freshness of the seafood and the firm texture of the perfectly cooked shrimp.
Camillia Grill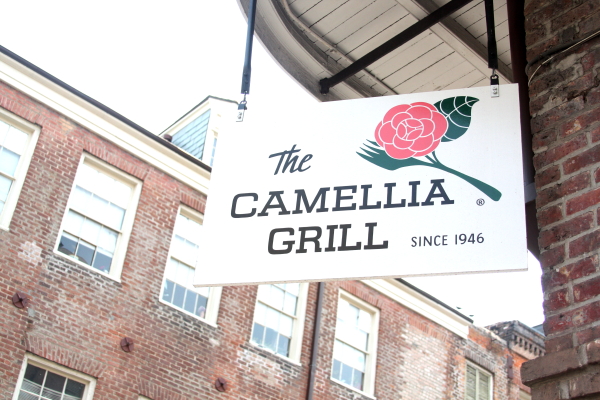 The following morning I joined a small, ambitious group of professional eaters (Chichi Wang, Maggy Keet, and Daniel Delany) to sneak in an extra meal before our first official eating excursion of the day. Daniel lead us to Camillia Grill, an all-day favorite with the locals since 1946. We ordered a few classics, including a show-stopping stack of pecan-studded pancakes. I don't often shorten my words here at Food Woolf, but OMG.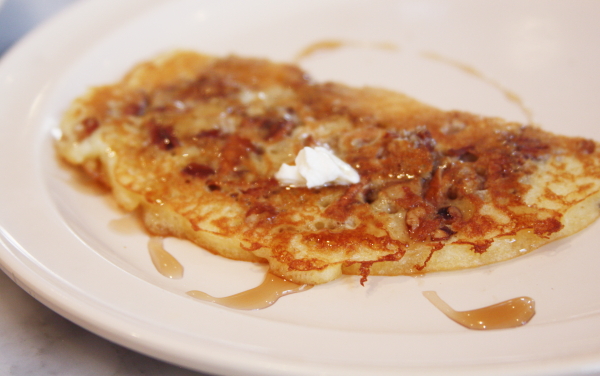 After polishing off a Manhattan Omelet (corned beef hash, cheddar cheese and potato stuffed eggs) and pecan pancakes, we staggered through the oppressive heat with swaying bellies. We gathered together under the watchful eye of Blake for a festival celebrating Creole Tomatoes, Cajun Zydeco music, and Louisiana Seafood.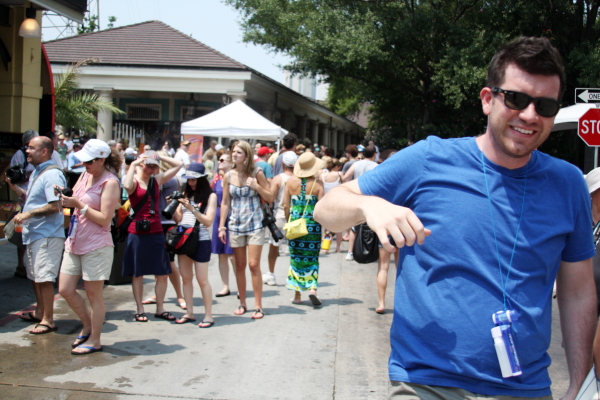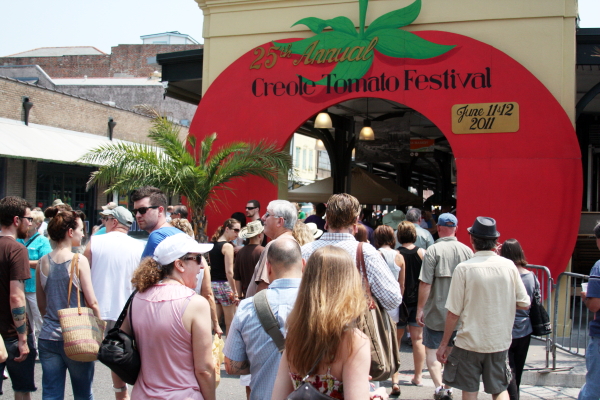 Covey Rise Farms:
I discovered another local food treasure at the Creole Tomato festival: Covey Rise Farms, a chef-friendly farm located in Husser, Louisiana. The 200 acre farm grows produce for chefs like John Besh, Susan Spicer, and Emeril Legasse. Their jewel-colored tomato salad was simple, flavorful, and truly remarkable. (Stay tuned for an upcoming post for my version of their recipe!)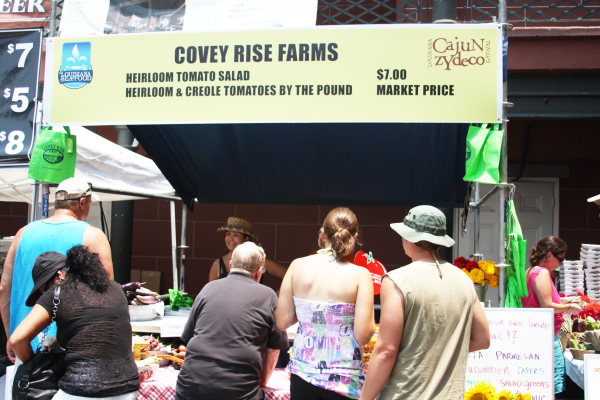 Commander's Palace Restaurant: Jazz Brunch and Impeccable Service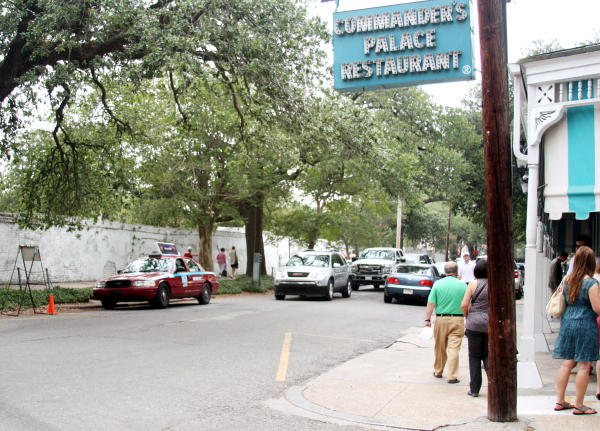 The next day the group was gathered up to have a fancy jazz brunch at The Commander's Palace. Located in the Garden District, Commander's Palace has been a local's favorite since the 1880's. The restaurant's great food and impeccable service proved 1) restaurants really can have longevity 2) hospitality really does have the ability to make customer for life.
Menu items like Brandy Milk Punch, turtle soup–finished table side with a flourish of sherry–or Creole Bread Pudding Soufflé, gave guests a taste of the way Louisiana natives have been eating for decades.  The restaurant's southern hospitality shone through in all the little things they did–from pulling out a chair, to telling local history, or attempting psychic service for a guest unable to make up their mind. The quality of the James Beard award-winning service and pleasantly attentive staff was so good, I think I may end up writing an entire post about the service.
Hansen's Sno-Bliz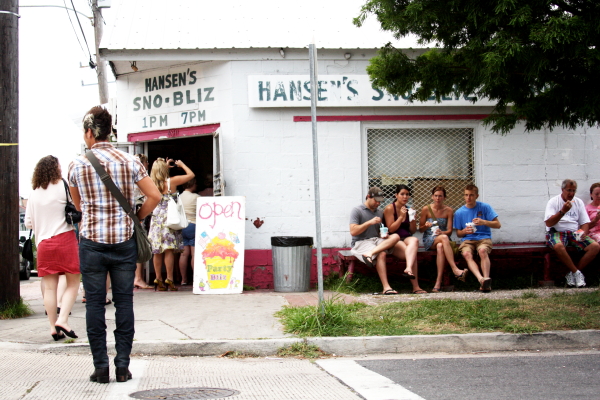 After a full brunch, we boarded our bus and drove across town to  Hansen's Sno-Bliz, for my first ever snowball–an icy, sweet concoction that was a perfect for a blazing hot summer's day. More than just a simple snow cone, this handmade icy treat was created in 1939 by Ernest and Mary Hansen.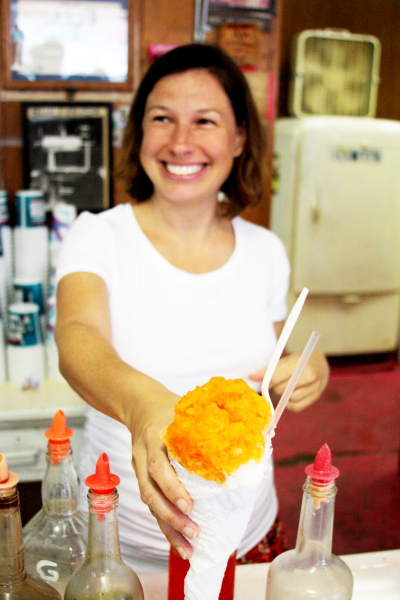 What made this special shaved ice concoction so special? The Sno-Bliz team used an ice-shaving machine invented by Ernest himself that created a fluffy, snow-like ice that was drenched in a homemade syrup and, in my case, was packed up with a generous scoop of vanilla ice cream. The multitude of toppings, fillings, syrups and flavors had everyone's mind reeling with the possibilities. I decided to go for a classic creamsicle-type flavor combination of Orangeade and vanilla ice cream. Of all the new flavors and tastes that Louisiana had to offer, Hansen's Sno-Bliz was by far my favorite. It's definitely a sweet treat you can't help but immediately start craving once you've tasted it's chilly, sweet goodness on a hot and steamy day.
Ice has never tasted so good (If you don't believe me, check out what Adam Roberts has to say about Hansen's).
The New Orleans School of Cooking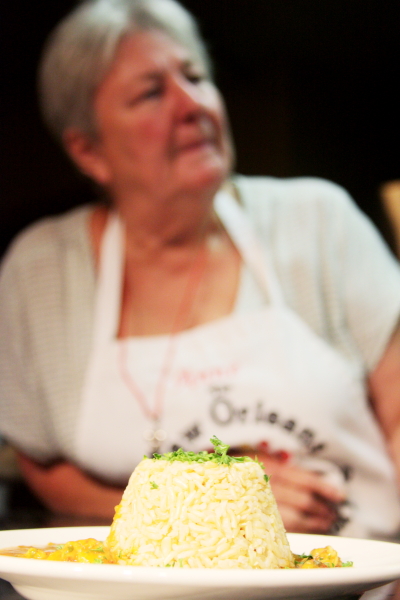 With our stomach's stretched to the limit, the group gathered together for a cooking demonstration at the New Orlean's School of Cooking. None of us could have ever expected that the cooking school teacher Anne Leonhard would end up serving us one of our favorite meals. Equal parts Paula Deen and Julia Child, Anne wowed us with her food knowledge, charm, and history of her beloved city–all while she cooked up decadent shrimp bisque, crawfish etouffée, and pralines.
"While you're in N'awlins y'all gotta forget about the calories," Anne said. Thanks to Anne, we all did.
It didn't take long for Anne to win our hearts and kick-start our appetites. With just a few y'alls and a couple of salacious Cajun jokes, Anne had us going back for seconds (Blake had dibs on picking the praline pot clean) and whispering casting suggestions for Anne to be The Next Food Network Star.
Outside of New Orleans at De Pope Launch and Tavern

The next day was spent on the road. We were surprised to discover our off-road destination: De Pope Launch and Tavern. Located off a short dirt road, the bar was a local's haunt.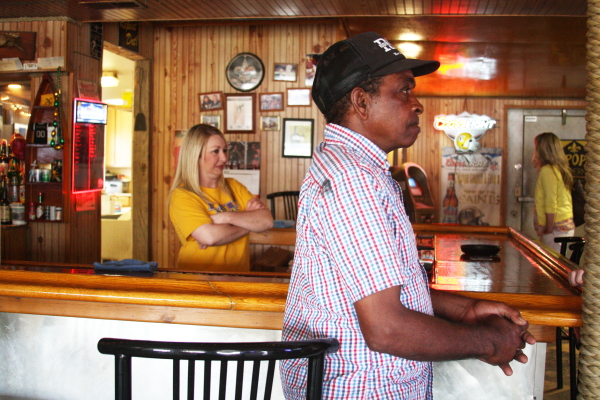 I was amused by the odd charm of the bar, which was owned by a football "super fan" known as The Pope. In his bar the big screen television played the pivotal 2010 Super Bowl match up of the Saints vs. the Colts on a continual loop. Outside the locals boiled up a spicy crawfish boil with soft-boiled potatoes and tender sweet corn on the cob.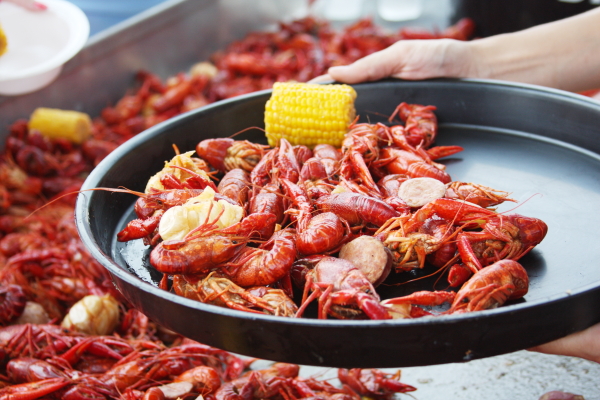 Other Great Culinary Finds in New Orleans: Napoleon House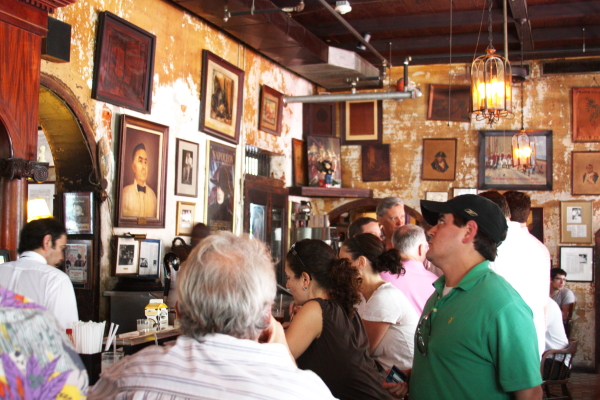 If you're looking for a great atmospheric bar and a killer muffaletta, I suggest you swing by Napoleon House. A historic, sepia-washed bar off Bourbon Street, this charming bar mixed antidiluvian libations and served gargantuan muffalleta sandwiches the size of hub caps. The staff and the decor of the room had me day dreaming of the bar's early days back in 1821.
Stanley Restaurant (and the little next door)
Stanley had one of the best iced coffee's in town and a crave-worthy make-your-own ice cream sandwich that included a variety of cookie choices (chocolate, peanut butter, chocolate chip) and classic ice cream flavors (chocolate, strawberry, peanut butter chocolate chip). For me, no day was complete without an ice coffee from Stanley's.
I'm amazed at how much food I was able to consume in such a short time, and yet, I was able to miss out on dining at some of the city's most important restaurants. I'm honestly disappointed I wasn't able to fit in a meal at August or Cochon before I returned home. New Orleans' has without a doubt made a lasting impression on me, so I'm quite certain I will be back. I hope, for my sake, soon!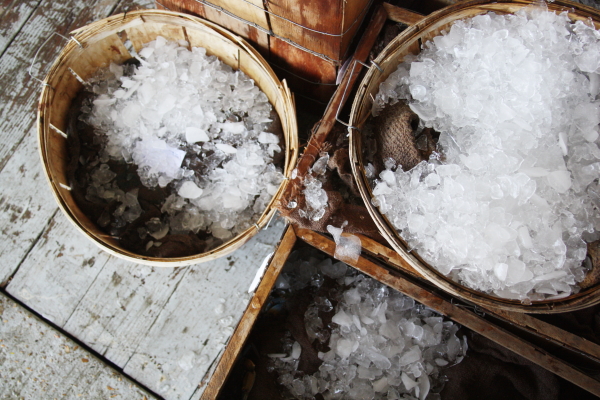 NEW ORLEANS GLOSSARY (as defined by the New Orlean's Visitor's Bureau)
Cajun: Cajun's are the French-speaking Canadians who migrated to Louisiana from Nova Scotia, starting in 1755
New Orleans (noo aw-lins)
Second-line: the people who follow a brass band on the street while swinging a handkerchief in a circle over their heads. The second-liner's do a special shuffle step when they follow the band.
Cajun vs. Creole: Cajun food is the spicy and earthy creation of bayou fishermen and country farmers of the Southwest. Creole food is the cuisine of the multi-ethnic city of New Orleans–finding influences from Europe, Africa and the Caribbean.
Etouffée: means suffocated in French. As a dish it means that shrimp or crawfish are smothered in tomato sauce and poured over rice.
Gumbo: A Creole signature dish. Gumbo begins with okra (nkomba a vegetable of African origin), ground sassafras leaves (known as filé by the Native Americans), roux (a mother sauce base made by slow-browning flour in fat), rice, and a locally available protein. In the South of Louisiana, the roux is dark and the ingredients tend to come from the waterfront: shellfish, sausage, and rice. Northern Louisiana roux is lighter and tends to be made with venison, duck or squirrel.
Jambalaya: Similar to a Spanish Paella but tends to contain quite a few more ingredients, including: sausage, seafood and Cajun spices.
Full Disclosure: My trip and some of the meals I enjoyed were provided by the Louisiana Seafood Board. I was not paid for my opinions.