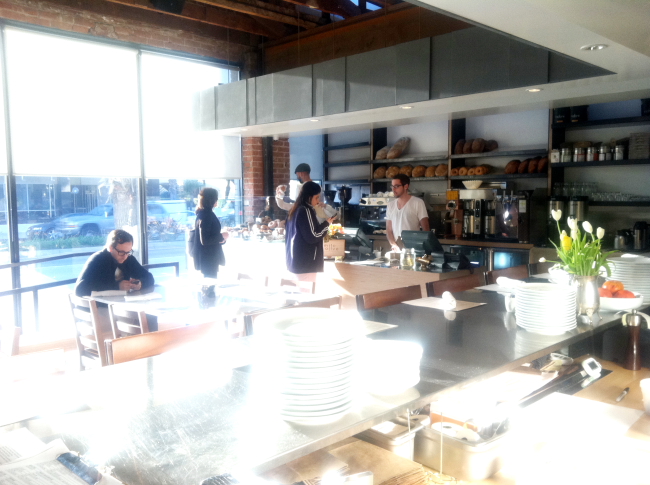 Be careful what you wish for. Because if you really, really want something, you may actually get it.
For me, the big it I was wishing for had a lot to do with work. Back when I started this blog, my work in service excited me, but I could only see myself going so far as a server/bartender. So, after a couple of years of thinking about how I could expand my world in service, I dreamed big and started my own business as a service consultant. That choice to take a chance on the work I loved had me heading in the right direction of my aspirations.
The more I worked as a teacher of service, the more I discovered I needed to learn. I became a student of the masters of great service. I read lots of books. I took courses. I honed my craft and longed for alliances with like minded individuals. I began heaping finer points onto my wish: I want to be part of something bigger than myself.
My dream for living a life of service had me wishing for a job within a restaurant group–a collective of restaurants that felt approachable, served really great food (the kind of food I could get super excited about), offered incredible service, and employed big-hearted people who understood what it takes to create a comfortable environment for its customers and employees.
For a while there, I thought the only way I could have the kind of life I was dreaming of would require a drastic change in scenery, a move across country, and a complete overhaul of my life.  Either that, or a lot of consulting gigs that could keep me busy enough to pay my bills and give me a little bits of what I was looking for in different locations.
Turns out, the life I've always wanted to live doesn't require a moving truck or a major remodeling.
Wishes are coming true for me right here in Los Angeles.
The day I finished a great consulting job in Rancho Cucamonga, I started thinking to myself about my dreams of living a life of service. I started day dreaming about what would come next. For a moment, I worried how long it would take for me to find my next client.
And then, I checked my e-mailbox.
Within 48 hours, a whole new chapter in my professional life began. After almost a year of dreaming of becoming part of a small restaurant family, I have been given the opportunity to help run a small, 20+ seat bakery and pizzeria in Santa Monica. Though this is something of a departure from my consulting work, it is a pleasure to know I now have a full time home within a small, four-restaurant family known for their great baked goods, incredible market-fresh menus, heart-felt service, and a dedication to serving the community.
I couldn't be happier.
But, for the record, making a dream reality, requires a whole lot of care and maintenance (maybe more than you could have ever imagined) to keep them alive and well.
If you dare to dream big enough, be ready for a lot of work.